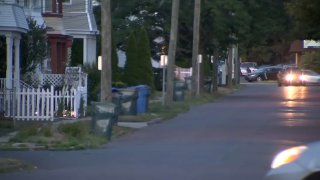 Four people were taken to the hospital after a stabbing in Hamden Monday night.
Police said officers responded to a home on North Street around 6 p.m. to investigate reports of a domestic disturbance involving a stabbing and Hamden Fire Rescue treated four people.
The four people were transported to Yale New Haven Hospital and police said the injuries do not appear to be life-threatening.
Detectives from the Major Crimes Unit and Crime Scene Unit responded to the scene.
Police are investigating.