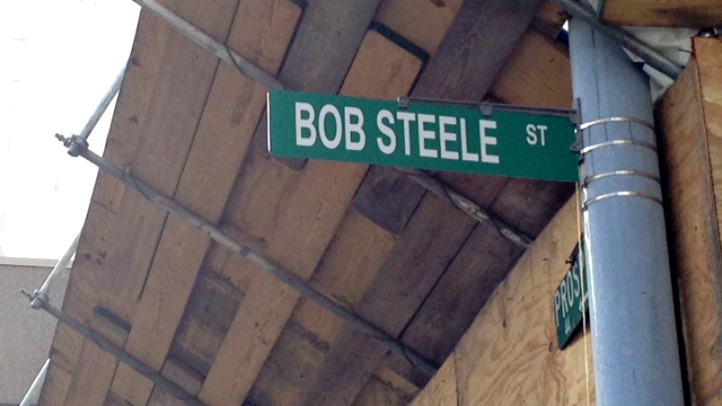 The City of Hartford renamed a street to honor Connecticut radio legend Bob Steele.
Grove Street was renamed Bob Steele Street Friday in memory of the long-time WTIC-AM announcer.
Steele started at WTIC in 1936. He hosted the station's morning shor from 1943 until 1991. He passed away in 2002 at the age of 91.