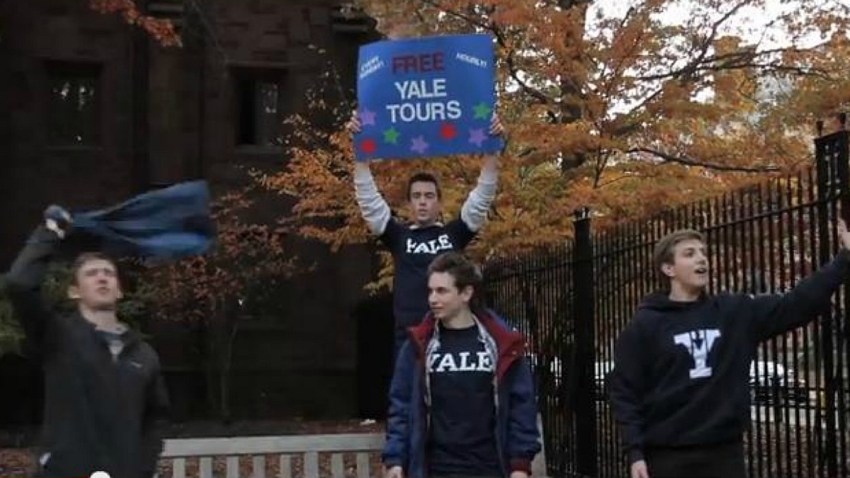 Saturday marks the 130th edition of "The Game", the annual Harvard-Yale football showdown, and several Harvard students decided to make their way to New Haven a few days early for some good-humored foul play against the Bulldogs.
Students from the comedy news show, On Harvard Time, headed to Yale earlier this week to give prospective students and their families a phony tour of the New Haven campus.
Harvard junior Sam Clark played tour guide for the day and made sure to get in as many digs against the rival school as he could before each tour ended.
For one, Clark described Yale as Harvard's "little, perhaps less successful sister."
"Yale students are stupider than Harvard students, Yale students are not as successful as Harvard students, Yale students are not as attractive as Harvard students," Clark said on a tour.
Sam Richman, who filmed the video, told USA Today, "This is definitely the biggest prank we have done."