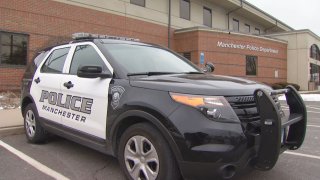 A man was arrested following a shooting incident in Manchester last week.
Manchester police arrested 32-year-old Corey Jenkins at approximately 5:30 p.m. on Friday in relation to a shooting that occurred on Feb. 28, officials said.
The shooting took place at 145 Maple St., according to police.
Detectives arrested Jenkins as a result of their investigation.
He faces charges including first degree assault, criminal possession of a firearm and criminal use of a weapon, officials said.
Jenkins was also charged with violation of probation because of another outstanding warrant for his arrest.
He is being held on a $300,000 bond and is scheduled to appear in court on March 8.