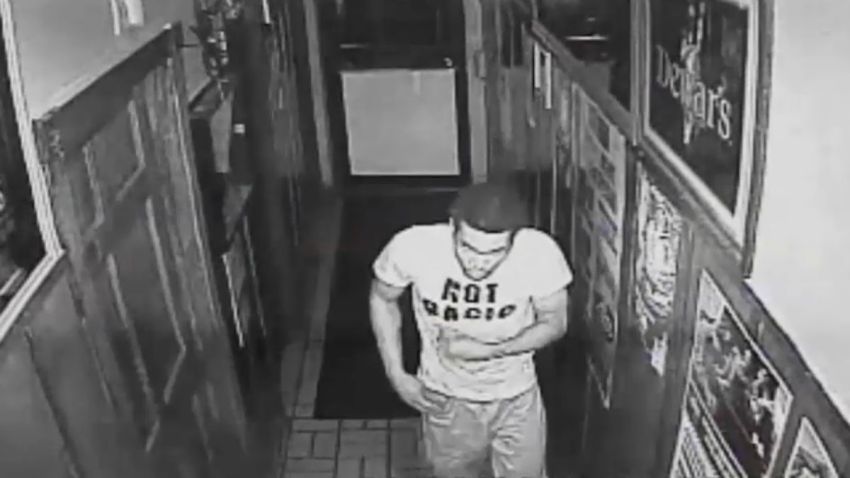 Police are working to identify the man believed to have burglarized three restaurants and a parked car in Stamford.
The man, shown on surveillance footage breaking into Bradford's Grill & Tavern at 83 Bedford Street early Tuesday morning, may also be responsible for the burglaries of Volta Gelateria Creperia and DiMare Downtown on Spring Street, according to police.
Stamford police said they believe the same man stole from a car parked at 750 Sumner Street last week.
Footage from the Branford's Tavern burglary shows the perpetrator to be an athletic man in his mid-20s with short hair, possibly worn in corn rows, and a trimmed beard. He was wearing a white T-shirt with black letters reading "Not Basic."
Residents should not approach him.
Anyone who recognizes the man is asked to call the police department's property crimes division at 203-977-4407 or send police a mesasge on Facebook. Callers may remain anonymous.