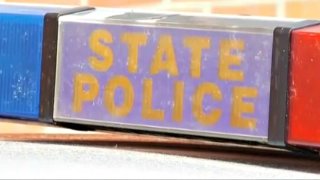 A pedestrian was killed in a hit-and-run in Salem on Saturday night and state police are searching for the vehicle involved.
Troopers said they were called to a crash involving a pedestrian on Route 354 near Gardner Lake Fire Department around 11:12 p.m.
When state police arrived, they said they found the pedestrian with fatal injuries. The pedestrian has not been identified.
The vehicle involved in the crash fled the scene, according to state police.
The Eastern District Major Crimes Squad needs your help finding the person responsible for the crash. Anyone with information about the accident should call Troop K at 860-465-5469.