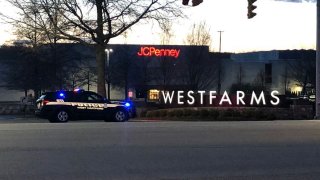 Westfarms was evacuated Wednesday evening due to a bomb threat, according to West Hartford police.
Police said officers and firefighters from West Hartford and Farmington responded to the mall around 6:21 p.m. to search the building. The mall, which was about to close, was evacuated and closed. Crews found nothing suspicious.
The threat remains under investigation.