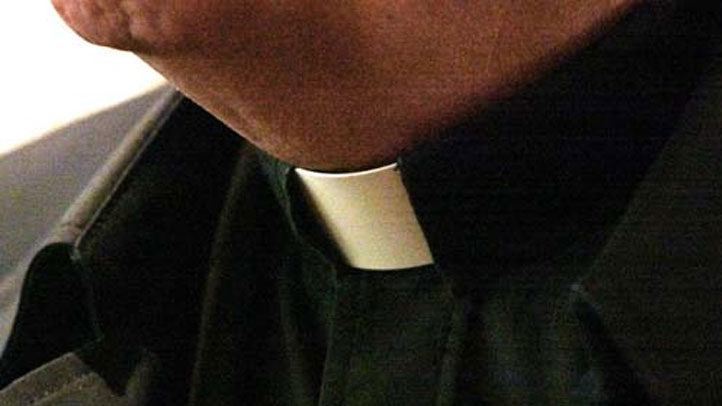 A federal grand jury has indicted three men from Connecticut, including a priest, and two individuals from California with conspiring to distribute methamphetamine, the U.S. Attorney's office said on Wednesday.
Msgr. Kevin Wallin, who resigned as pastor of Bridgeport's St. Augustine Parish in June 2011, was arrested on Jan. 3 and charged with six counts of possession with intent to distribute crystal meth.
According to the U.S. Attorney's office, Wallin is accused of receiving shipments of crystal meth from a California distributor and selling it to an undercover officer six times between September 2012 and January 2013.
If convicted, he faces up to 20 years in prison and a fine of up to $2 million.
According to the Diocese of Bridgeport, Wallin, 61, resigned from his post after nine years, telling parishioners "that he was struggling with a number of health and personal issues" and he was granted a sabbatical.
"During his sabbatical, the Diocese became concerned about Msgr. Wallin's well-being and have continued to reach out to him," the Diocese wrote in a statement. "To date, he has not spoken directly with diocesan officials."
Still, the statement said many people in Fairfield County have known Wallin as "a gifted, accomplished and compassionate priest," and that his arrest, therefore comes with "a sense of shock and concern."
Kenneth Devries, 52, of Waterbury; Michael Neslon, 40, from Manchester; Chad McCluskey, 43, from San Clemente, Calif.; and Kristen Laschober, 47, from Laguna Niguel, Calif. were also arrested in connection to the alleged drug ring.
The arrests were the result of a joint effort between the Drug Enforcement Administration and the Connecticut State Police's Statewide Narcotics Task Force.