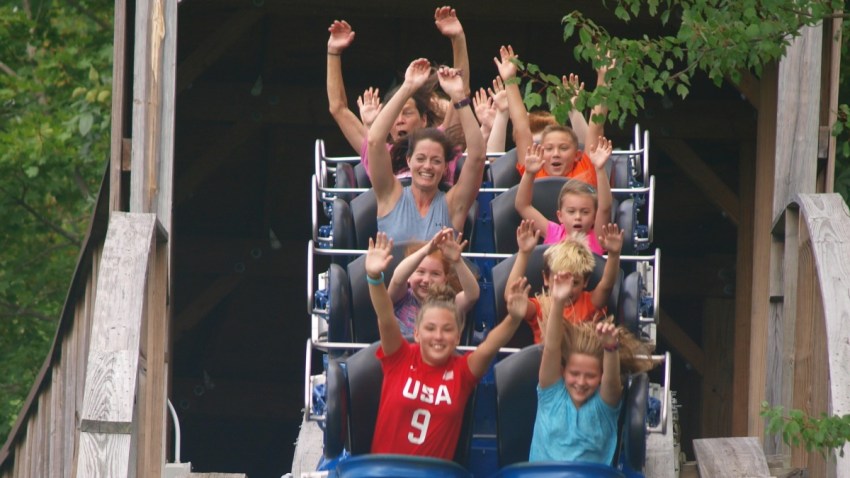 Wooden Warrior, a roller coaster at Quassy Amusement & Waterpark in Middlebury, has been chosen as one of the top 50 wooden coasters in the world.
The rankings were announced Saturday during "Amusement Today's" 2018 Golden Ticket Awards.
"What makes this accolade special is the fact that Warrior stands out in a crowd of giants," George Frantzis II, a Quassy owner said in a statement. "Most of the coasters on this list are three to four times the size of our attraction. That says a lot in terms of the experience our ride delivers."
Wooden Warrior, which opened in 2011, placed 49th this year. See the full list here.
Quassy Amusement Park & Waterpark is in its 110th year.