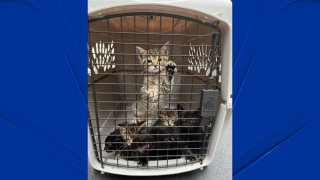 Officials are looking for information leading to the arrest of a person that dumped six kittens in Southington.
Desmond's Army Animal Law Advocates said they're offering a $1,500 reward. The kittens appear to have been found in a cage.
Anyone with information is asked to contact Southington Animal Control at 860-628-8053.