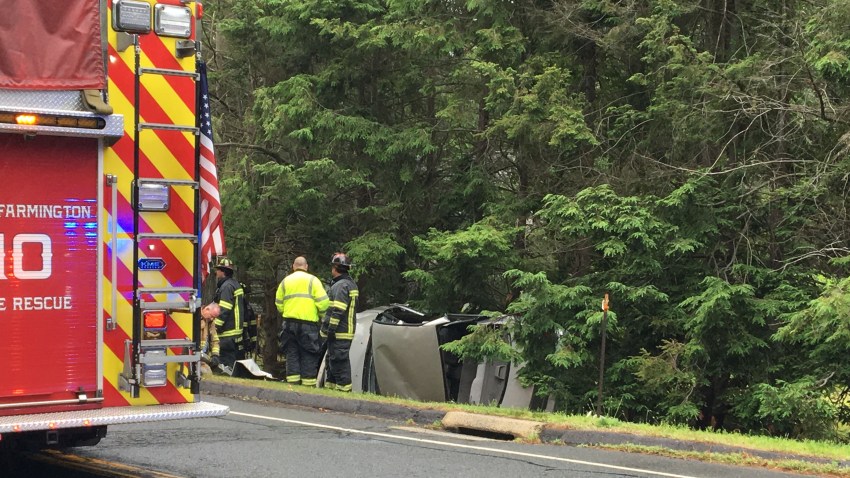 A rollover crash on Route 10 in Farmington has sent a woman to the hospital on Saturday morning.
According to firefighters, the female driver of the car was trapped after the car rolled down into a ditch on the side of the road on Main Street.
Police say the driver was hospitalized with unknown injuries. Nobody else was hurt.
Officials are investigating the cause of the accident.
The road was closed while police removed the car, but it has since reopened.