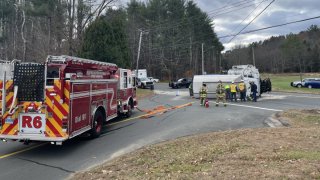 Route 202 in New Hartford has been closed for hours on Tuesday after two tankers rolled over this morning.
State Police said Route 202 is closed near South Road and the Canton town line.
The CT Travel Smart website says it happened just after 10 a.m.
State police said two tankers have rolled over. It's unclear if anyone is injured.
Anyone in the area is asked to use alternate routes.