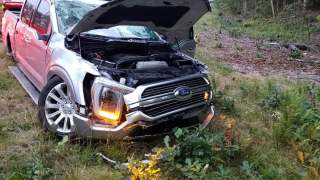 Serious injuries were reported in a crash on Route 695, also known as Governor John Davis Lodge Turnpike, in Killingly Friday night, according to state police.
Connecticut State Police said the highway was closed near exit 1 at approximately 6:15 p.m. after a crash involving a car and a tractor-trailer.
Lifestar was called to the scene but they said they had to decline the request because of low cloud ceiling.
Patients were transported to Rhode Island Hospital by ambulance for evaluation of serious injuries, crews said.
Several fire departments officials responded to the crash, including Moosup, South Killingly and Danielson.
The crash is under investigation. No additional information was immediately available.