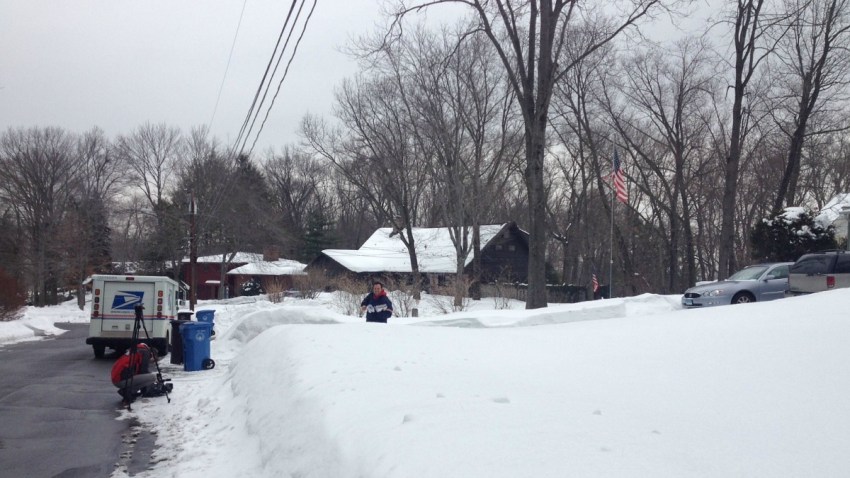 Sebby DiDomenico has been delivering the U.S. mail for more than 16 years and said when snow piles up like it has in New Britain, the obstacles to letter carriers pile up too.
DiDomenico said the public can help.
"If they could pretty much just shovel their walkways, right to where the mailbox is, then there's routes that have mounted routes, if they could just shovel it out, get some space for us, then it's easier for us," he said.
He wants to be clear: often, he'll just plod through everything anyway, because he has a commitment.
"We gotta make sure they get their mail, and that's the bottom line," he said. "On behalf of me and my co-workers – these guys are the best group of people I work with – we just ask kindly everybody, just shovel. We're going to get your mail. As long as we've got a path to go to, we're going to be there."