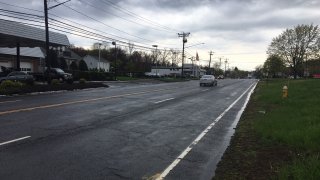 The SWAT team was called to a gun shop in Enfield and discovered what police described as a suicide by gunshot.
Police responded for a well-being check at A Call to Arms on Enfield St. The SWAT team was called in as a precaution because the business sells firearms.
Part of Route 5 was closed during the investigation, but has since reopened.
No additional information was immediately available.