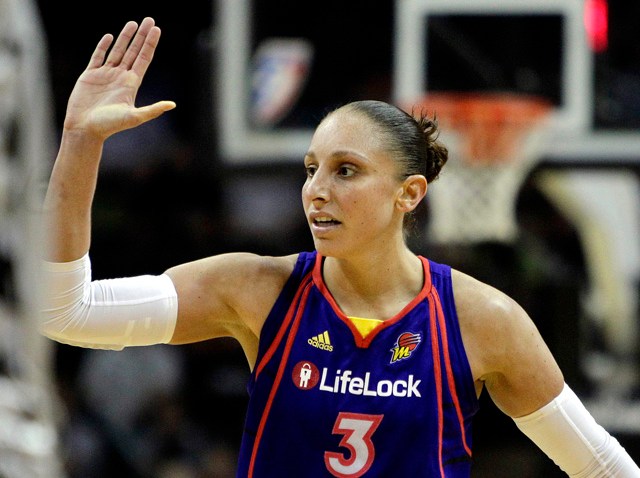 Diana Taurasi's contract with the Turkish club Fenerbahce has been stripped after a second sample has tested positive for doping.
Officials from the club, based in Istanbul, told the Associated Press that they made the decision on Thursday after the Turkish Basketball Federation announced the results.
Taurasi's "A" sample tested positive last month for the banned stimulant modafinil following a Turkish league game on Nov. 13. She had been suspended by Fenerbahce ever since.
The Turkish federation, which announced the positive "B" sample result on its website, said there has been no immediate decision on Taurasi's punishment.

Taurasi, who is a former UConn star. Could be banned for up to two years, which puts in jeopardy her chances of playing for the United States at the 2012 London Olympics.
UConn women's coach Geno Auriemma is also coach of the U.S.A. Team. He told the Day of New London on Tuesday that Taurasi said she did not take the substance.
"All I know is from talking to Diana and I know she's really, really devastated by all this. She told me, 'Coach, I didn't take that. Whatever they're saying, I didn't do it,'" Auriemma said. "I've got to believe her. It's like if your kids come home and say, 'Dad, I promise you I didn't do this.' You've got to believe them. "All I know is from talking to Diana and I know she's really, really devastated by all this. She told me, 'Coach, I didn't take that. Whatever they're saying, I didn't do it.' I've got to believe her. … Now, if it's proven otherwise down the road, then you deal with it. My feeling is I'm going to believe Diana until proven otherwise."
Copyright AP - Associated Press