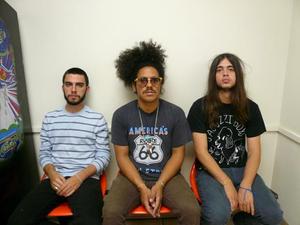 A teenage boy was shot multiple times outside a home in New Haven on Sunday night. The shooting was reported around 7:30 p.m. on Winthrop Avenue.
Police said the victim was riding his bike when another teenage male rode up on a bike and shot him multiple times in the leg and back and then fled.
New Haven police cruisers were seen pursuing a suspect on a mountain bike. The pursuit ended at the corner of North Frontage Road and Orchard Street and the male on the bike was taken into custody by officers.
Police officers remained at both scenes collecting evidence. A portion of Winthrop Avenue was blocked off to traffic between Maple Street and Elm Street. There is no word on the condition of the victim.
This is the latest in a string of shootings reported on Winthrop Avenue. Police said a 41-year-old man was shot in the leg on Friday during an apparent street robbery. In May, Otis Powell, 44, was shot and killed outside of the "This Custom Design" shop at 465 Winthrop Avenue.