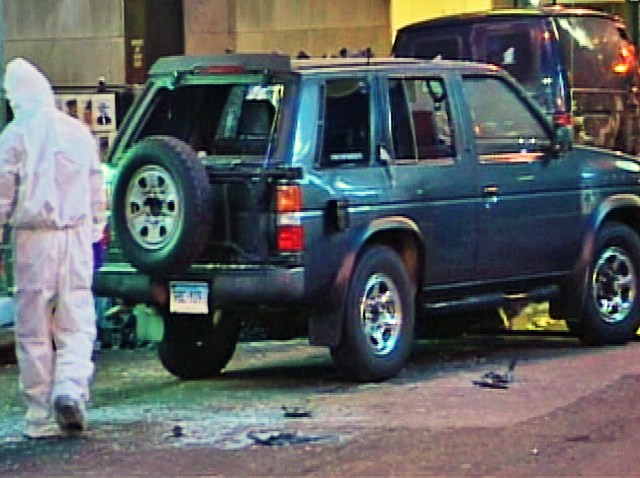 When a 19-year-old Bridgeport woman sold her Nissan Pathfinder over the Internet, the man who bought it said he was just going to visit friends in New York.
Authorities believe that the man Peggy Colas, who previously attended Post University in Waterbury, sold her SUV to is Shahzad Faisal, the man accused in the botched car bomb in Times Square, the New York Post reports.
The Hartford Courant spoke with a source who said Colas told authorities she met the man at a mall on April 28. He gave her $1,300 in cash and took the car.
Colas' brother told the Post that the buyer "talked very softly, and he said he was just going to drive around and visit friends in New York."
The license plate on the SUV had been stolen from a Connecticut junkyard, officials said, but a Vehicle Identification Number in the car's engine led investigators to the former owner, who was the last person on record to be officially associated with the SUV.
That sale has led to a nightmare of a week for the Connecticut teen, something news sources say she has posted on Facebook.
Her family told The Post that investigators fingerprinted her and took the "for sale" sign that had been posted on her Pathfinder so they could check it for other prints.
When the Post visited Colas' home, she did not comment, but her mother said she is scared.
"My daughter's nervous," her mom told the newspaper. "She doesn't want this guy coming after her."