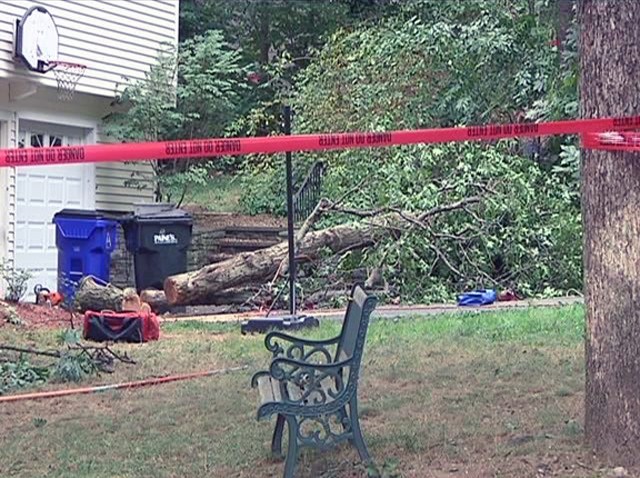 A 24-year-old tree service worker was killed while cutting down trees at a home in Simsbury home on Monday.
Luke Stetson, of Windsor Locks, was 30-feet up in a tree, cut a branch and the tree snapped at the base and fell, police said.
Stetson fell to the driveway and the tree fell on him, police said.
When Simsbury police arrived, Stetson was in critical condition. Police and ambulance workers administered CPR and first aid and Stetson was taken to St. Francis Hospital, where he was pronounced dead.
The Federal Occupational Safety and Health Administration is investigating.