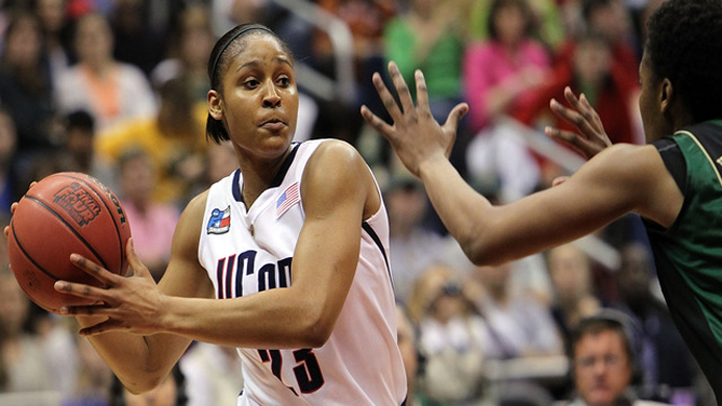 The UConn Huskies shook off their close game with the Georgetown Hoyas to come back and dismantle the No. 2 Seed Duke Blue Devils in Philadelphia on Tuesday night.
Duke kept the game close for much of the first half, but UConn kicked into gear and took a 10-point lead into halftime, 30-20.
The Huskies picked up where they left off in the second half, opening up the lead to more than 30 points, a near repeat of the first match-up between the two teams, in which UConn beat Duke by 36.
There was a brief scare late in the second half when UConn senior Maya Moore went down with a knee injury. She hobbled off the court and sat out for a short time before coming back into the game to score one last time. The jump shot gave her 28 points for the game and 3000 points for her career.
UConn will play Notre Dame in the National Semi-final Sunday.