Unsettled weather will continue over the next couple of days with scattered rain showers and temperatures well below normal.
High temperatures are only expected to reach the low- to middle-50s today, with some towns in the northwest corner of the state struggling to get out of the 40s.
Temperatures this time of year are supposed to be into the middle 70s. The average high temperature for the Hartford area is 77 degrees. This means that temperatures will be a good 20 degrees below normal.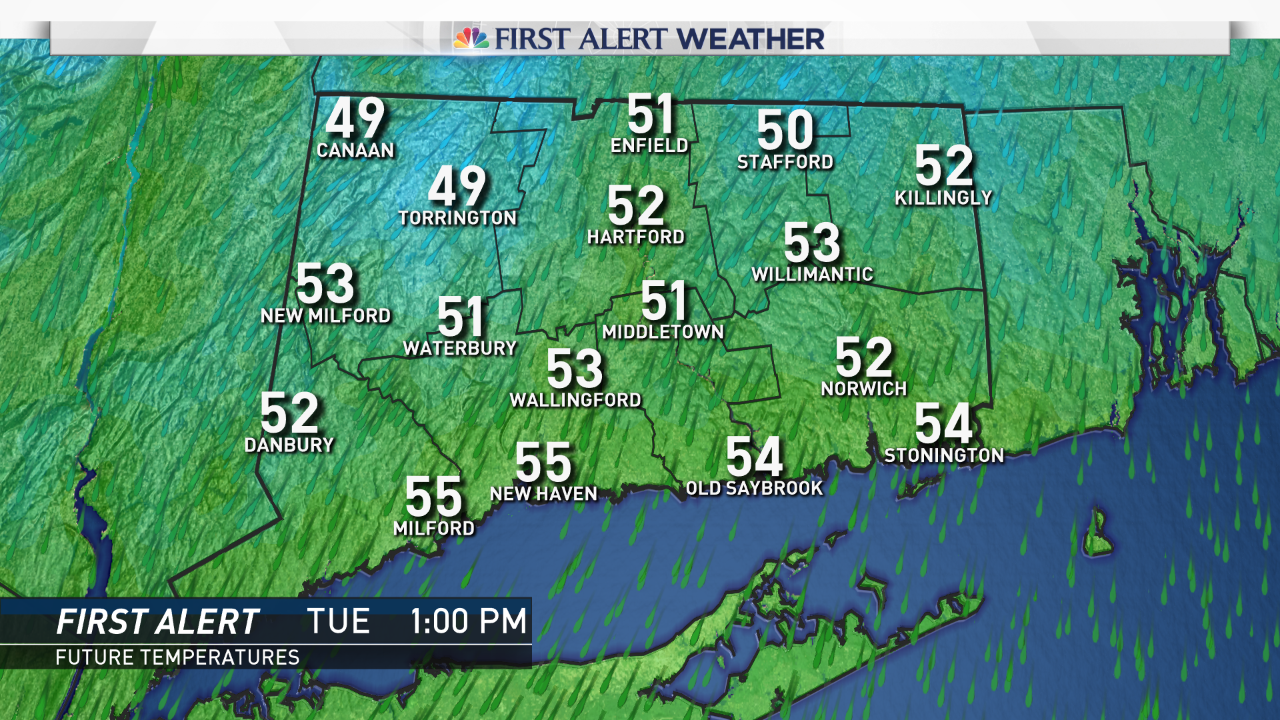 There is some light at the end of the tunnel. The extended forecast features much warmer temperatures. We're forecasting temperatures will reach the upper 70s and low 80s by the weekend.