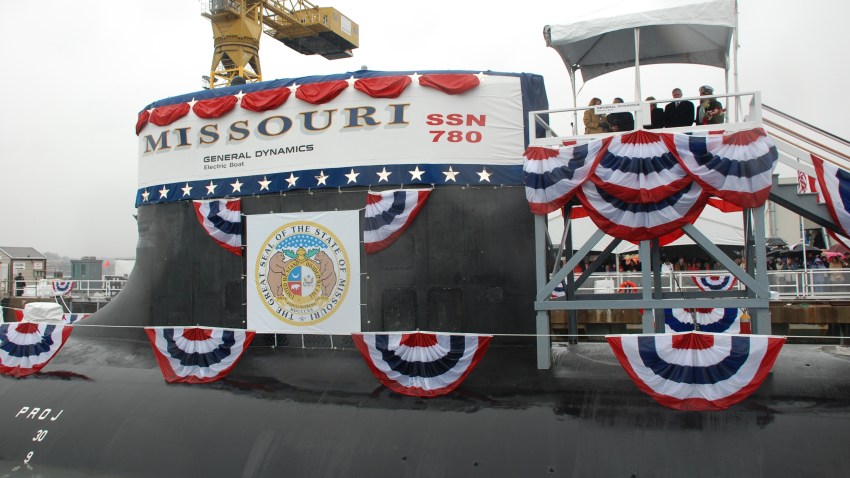 The U.S. Navy christened the newest Virginia-class submarine, the USS Missouri at the Electric Boat shipyard in Groton Saturday.
Missouri is the fifth Navy ship to be named in honor of the "Show Me State". The submarine is 90-percent complete with construction and $72 million under budget.
Secretary of Defense Robert Gates, US Senator Claire McCaskill (D-MO), and Secretary of the Navy (SECNAV) Ray Mabus were among the many guests that attended the rainy ceremony.
Becky Gates, wife of Secretary Gates, served as the ship's sponsor. She broke the traditional champagne bottle against the boat's sail.
Missouri is expected to be delivered to the Navy and begin its missions in 2010.
For more information on the USS Missouri click below: