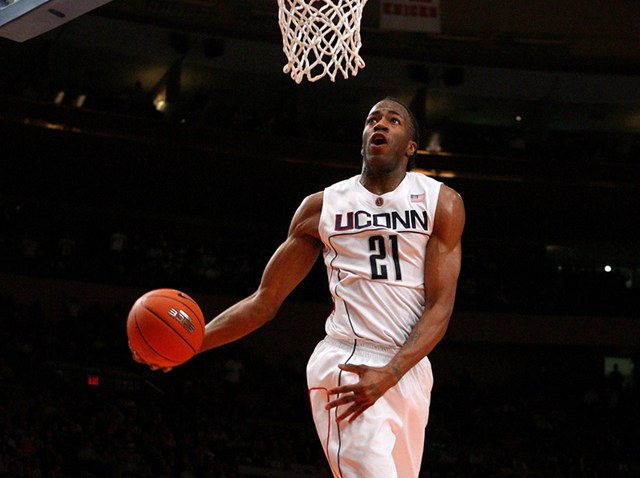 Whether NBA Commissioner David Stern will be shaking hands with a player from UConn tonight is unclear going into tonight's draft.
Stanely Robinson has the best chance to go in the first round, reports The Day of New London. Jerome Dyson and Gavin Edwards are potential second-round picks, but Stern only greets first-round draft picks.
Coach Jim Calhoun has watched 23 of his Huskies get drafted over the last 20 years.
"It will be a wait-and-see kind of thing," Calhoun told The Day about tonight's draft. "I don't think we have a guaranteed first-round draft choice."
Robinson has been working out for teams from Toronto to Miami, but Calhoun says he hasn't been consistent.
"I think he could make it if he gets with the right team."
You can read more about the draft here.