It's a tough forecast for the weekend with a few chances for showers both Saturday and Sunday. What is clear is that warmer air will move in - in fact temperatures on Sunday may come close to 80F in a few towns.
Typically, as warm air moves in air is forced to rise. This results in clouds and sometimes precipitation. What we're trying to figure out now is whether or not we'll see any rainfall this weekend as warmer air (and moisture) streams in from the Mid Atlantic.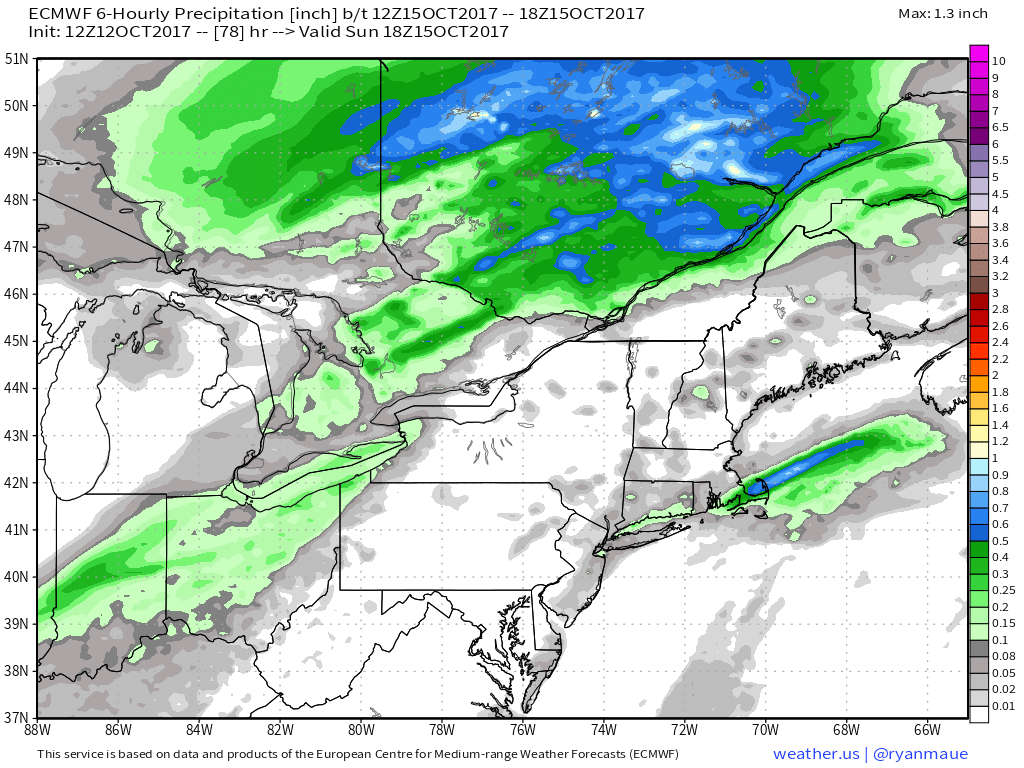 Right now it appears that a sprinkle or two is possible Saturday and a few showers are possible Sunday morning. A cold front sweeps in Sunday night and a period of lovely October-like weather moves in for early next week.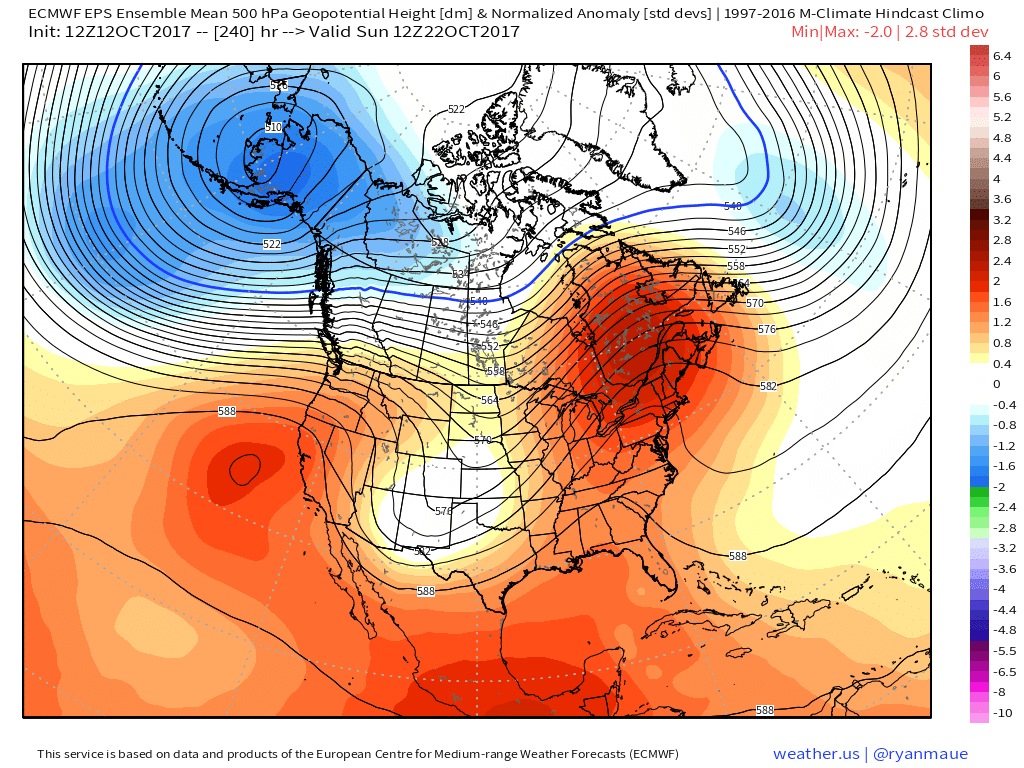 By the end of the 10 day forecast there is a signal for warmer air buidling back in with a large ridge of high pressure. Record warmth is possible in parts of New England, the Great Lakes, and southeastern Canadaby the weekend of October 21-22.