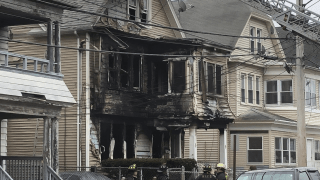 A woman is dead and another hospitalized after a house fire in New Haven Thursday.
Fire officials said the victim was found on the second floor of the home on Mead Street after the flames were under control. She was rushed to the hospital where she was pronounced dead.
Another woman was rescued from the second floor. She was taken to Yale New Haven Hospital in critical condition. There is no update on her status at this time.
A firefighter suffered second-degree burns to the face while battling the fire, according to fire officials. He was treated and released.
Three adults lived in the home.
The cause of the fire is under investigation.
No other details were immediately available.