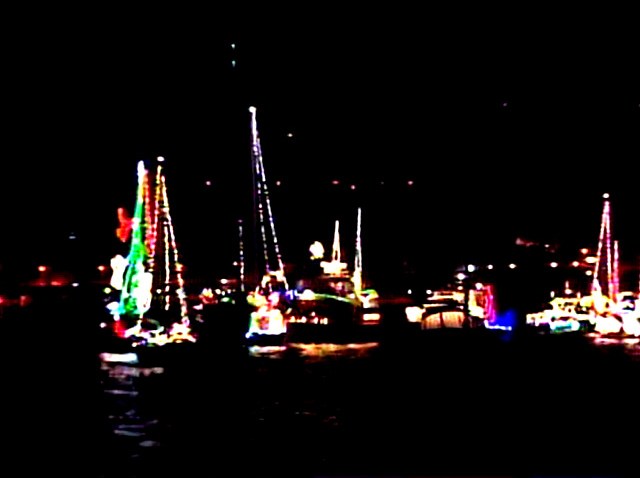 The primary drama leading up to Sunday's Emmy Awards centers on whether Jon Hamm, in his eighth and last chance, will finally win an Outstanding Lead Actor in a Drama Series trophy for playing the cynical, big-city adman Don Draper on AMC's Mad Men."
Somewhat lost amid that storyline is another performer from a show also worthy of a last hurrah: Amy Poehler, who embodied the indefatigably optimistic, small-town public servant Leslie Knope on the NBC sitcom "Parks and Recreation."
While odds are against Poehler and her little-show-that-could, seven seasons of watching Leslie Knope taught fans, in comic fashion, the value of never losing hope while working toward dreams, both seemingly small and impossibly big.
If that sounds like a pie-in-the-sky (or, in Knope's case waffles-in-the-sky) sentiment, blame a quirky comedy that never lost its cheerfulness – or its comic edge – during a 125-episode run.
Poehler's Knope bucked our politically partisan times with a sitcom that resounded with echoes of "Mr. Smith Goes to Washington." Sure, buoyant bureaucrat Knope got battered in her various public positions, losing often-embarrassing political battles (and her office bathroom). But she ultimately got what she most wanted: turning a hole in the ground into a park.
The earnest and eccentric sitcom earned a dedicated following of fans and critics, if not much Emmy love – the show is 0-for-11 so far in the awards competition (including three failed nominations for Outstanding Sound Mixing).
Sentiment aside, the smart money might not be on "Parks Recreation" in its last bid for an Outstanding Comedy Series award. While "Modern Family" seems unlikely to win for a sixth straight time, the main battle appears to be between Amazon's much-lauded breakout hit "Transparent" and HBO's "Veep," a comedy-classic-in-the-making in which idealism gets buried under the wreckage of politics. "Louie," "Unbreakable Kimmy Schmidt" and "Silicon Alley" make up the rest of a strong field.
Poehler also faces tough competition in the Outstanding Lead Actress In A Comedy Series category. "Veep" star Julia Louis-Dreyfus, who has won three times in a row, can't be counted out. Ditto for 2010 winner Edie Falco, whose "Nurse Jackie" recently ended its seven-season run, and Amy Schumer, whose star ascended this year. Lisa Kudrow of "The Comeback" and Lily Tomlin of "Grace and Frankie" round out a tough-to-call category.
Jon Hamm, who played a small role on "Parks and Recreation" in the show's final stretch, might be the closest a cast member of the comedy gets to the Emmy stage Sunday night. Maybe that's okay: For Leslie Knope, public service was never about gaining recognition as much as about getting the job done, whether or not she's appreciated in Pawnee, IN – or Hollywood, CA.
Jere Hester is Director of News Products and Projects at the City University of New York Graduate School of Journalism. He is also the author of "Raising a Beatle Baby: How John, Paul, George and Ringo Helped us Come Together as a Family." Follow him on Twitter.
Copyright FREEL - NBC Local Media