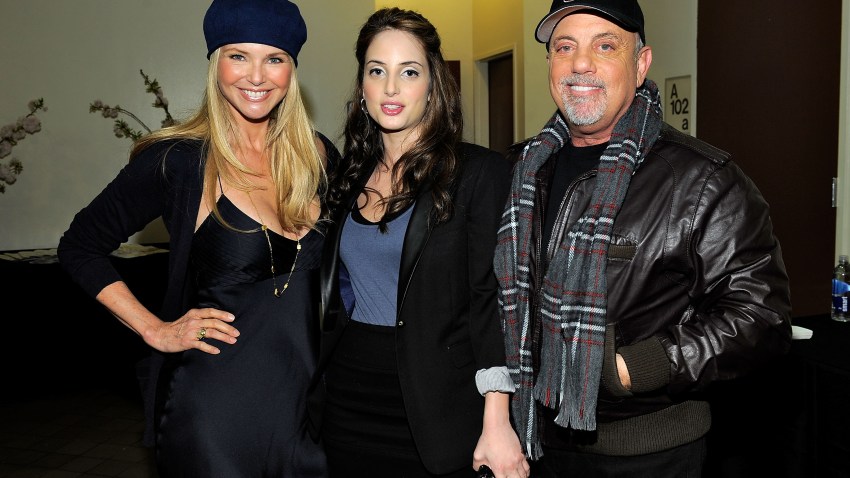 Her last romance led to an overdose, but Alexa Ray Joel is back on the horse with a new beau.
The daughter of Billy Joel and Christie Brinkley is now steady with singer-songwriter Cass Dillon, according to People magazine. The pair both 24, met when Dillon played guitar on Joel's upcoming album. (To listen to her first single, "Notice Me," click here.)
There was already a family connection. Back in 2007, Dillon released the single "Christmas in Fallujah," which was written by Billy Joel. Proceeds benefited the non-profit Homes For Our Troops.
The younger Joel overdosed back in December after a traumatic breakup with her band's bass player Jimmy Riot. In next month's edition of Ladies Home Journal, Brinkley describes the difficulty she and her former husband had in helping their daughter through a traumatic breakup.
"Your job as a parent is to listen. And to dole out as much love as you can. That includes tough love," said Brinkley. "I told Alexa, You got yourself worked into such a tizzy. You need to examine that, you need to seek professional advice."

"She tried to do something dramatic to prove to her boyfriend how much he hurt her," Brinkley adds. In the magazine, she said that her daughter, 24, had only taken aspirin, ruling out suicide rumors that have circulated since the incident.

Their daughter is now in therapy and focusing on a new ad campaign for Prell shampoo, a brand that Brinkley once represented.

"I've never seen her quite so radiant as she was coming home from her photo shoot for Prell," said Brinkley.