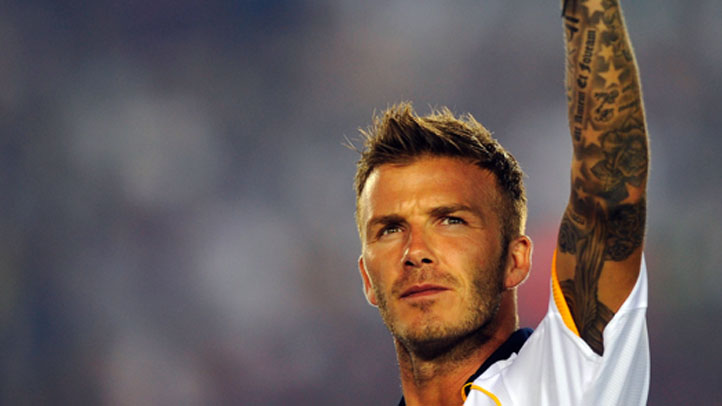 David Beckham is now a player with a team.
After the soccer star left the Los Angeles Galaxy back in December, the big question was where he would wind up.
Well, the answer came on Thursday when it was announced at a press conference that Beckham has signed a five-month contract with Paris St.-Germain.
David Beckham visits cancer patients and wounded soldiers at hospital in London
What's more, Beckham revealed he himself would not be paid to play.
"I won't receive any salary," he said. "We have decided my salary will go towards a local children's charity in Paris and that is one of the things we are very excited and proud to do."
Earlier in the day, Victoria Beckham's other half posted a photo of himself on Facebook, writing: "On way to Paris, excited. I will update you all later."
Speaking of Victoria, her handsome husband noted at the conference that she will live in the U.K. during his five-month stint so their children can continue going to school there.
Beckham said it's still unclear as to when exactly he will make his debut with the club.
Copyright E! Online