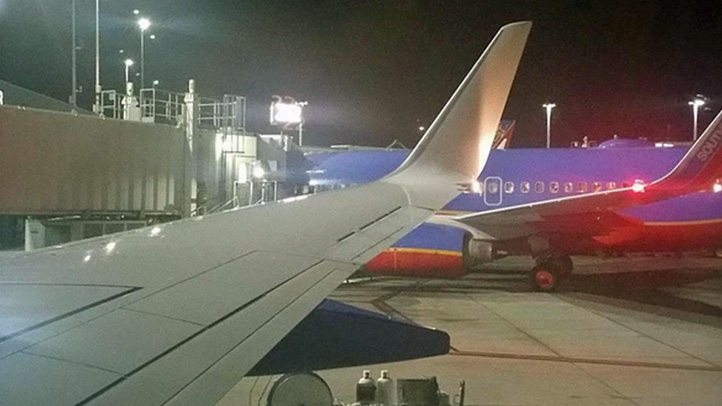 There was a minor collision between the wing tips of two airplanes Sunday night at the Oakland International Airport, according to the airport spokesperson.
No injuries were reported.
An Instagram photo taken by passenger Manas Gowd shows the tip chipped off. On his photo, Gowd commented that his flight was on the ground taxiing when the accident took place.
A Southwest spokeswoman said the flight was headed to Orange County when the wing on flight 2674 departing from Oakland "came into contact" with the wing of another plane, which was arriving from Phoenix, while pushing back from the gate about 10:30 p.m.
Both planes were taken out of service, she said, and will undergo a maintenance check.