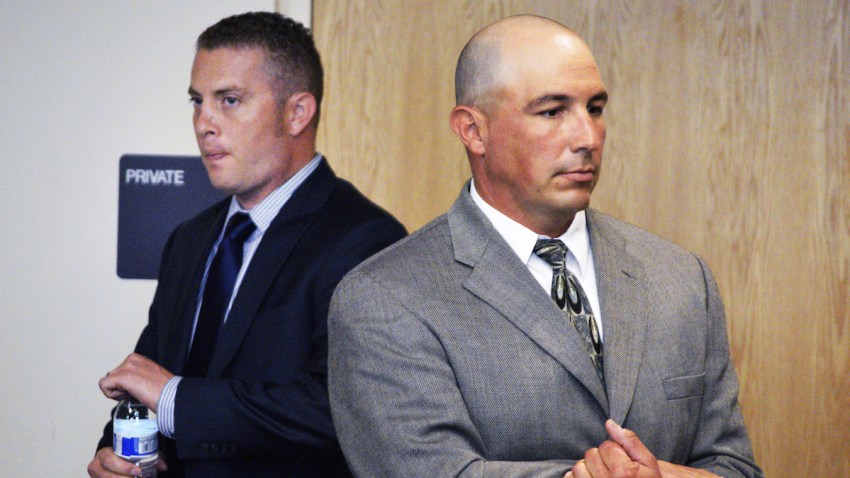 An Albuquerque police officer and retired detective are expected to be arraigned Friday on second-degree murder charges in the on-duty shooting death of a homeless man who authorities say suffered from mental illness.
James Boyd had been camping illegally in the foothills of the Sandia Mountains when Officer Dominique Perez and former Detective Keith Sandy shot and killed him in March 2014.
The shooting was captured on video and prompted months of protest in New Mexico's largest city, including one that closed City Hall during a City Council meeting. It also preceded a national debate about police-involved shootings and officers' use of force, and led to reforms within the Albuquerque Police Department.
Perez and Sandy are set to be arraigned in New Mexico's Second District Court.
Footage from an officer's helmet camera of the shooting and the hours-long standoff that preceded it shows Boyd, 38, turning away and apparently surrendering to authorities when officers detonate a flash bomb near him. He then drops his bag and pulls two knives before Perez and Sandy shoot him. He was transported to a hospital, where he died after his arm was amputated.
Defense attorneys say Boyd, who was schizophrenic, posed a danger and had threatened officers, leaving them no choice but to shoot as their training had taught. K-9 officer Scott Weimerskirch, who was standing closest to Boyd during the standoff, testified at a preliminary hearing last month that his colleagues Perez and Sandy saved his life.
The judge overseeing the nearly two-week hearing ruled there was probable cause for the officers' case to go to trial. Special Prosecutor Randi McGinn said Boyd was shot in the side and back, which she argued showed that he wasn't a threat to officers when he was killed.
Perez and Sandy could face up to 15 years in prison if convicted of second-degree murder. A voluntary manslaughter conviction carries a term of up to three years.
Copyright AP - Associated Press