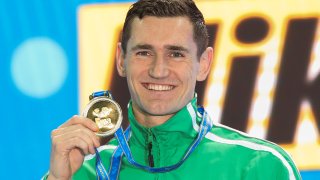 Olympic swimming champion Cameron van der Burgh said he has been battling coronavirus for the last two weeks, according to NBC News.
The 31-year-old South African swimmer won gold in the 100-meter breaststroke at the 2012 London Olympics and silver in Rio four years later. He retired in 2018.
In a series of tweets Sunday, van der Burgh detailed that he had been "struggling" with COVID-19, the disease associated with the new coronavirus, for 14 days.
He disclosed his diagnosis amid growing calls for the 2020 Tokyo Olympic Games to be postponed.