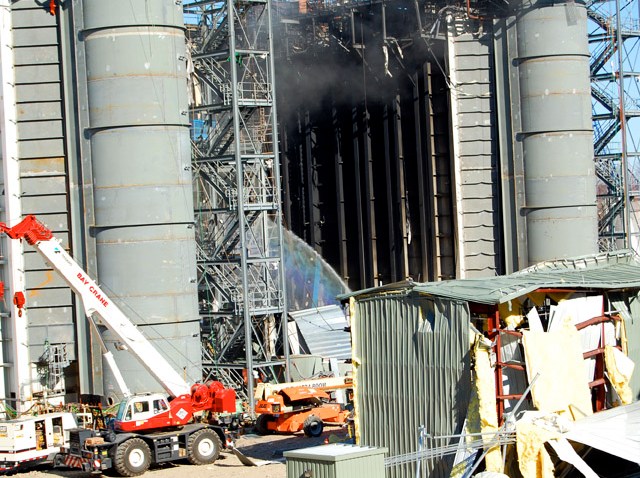 Major Hollywood depictions of White House marriages, idealized and otherwise (plenty of Kennedy-related material falls into both categories), usually track some distance from their subjects' hey-day. One prominent, unofficial exception: "Primary Colors," the thinly veiled Clinton-inspired political satire that hit theaters in 1998 during Bill Clinton's second term.
The acclaimed 1976 TV miniseries "Eleanor and Franklin," chronicling the future first couple's kissing-cousins courtship, came more than three decades after FDR's death.
The more recent HBO effort "John Adams" landed nearly two centuries after the second president and his beloved Abigail exchanged their last by turns witty and sweet letters addressed to "My Dearest Friend."
In keeping with our fast-paced media age, "Southside With You," a film about Barack Obama and Michelle Robinson's 1989 first date, arrives this week – five months before the couple vacates the White House. The movie isn't only an expression of the producers' confidence in the Obamas' appeal – it also underscores their status as history's most entertainment-media friendly president and first lady.
Barack Obama made his first late night TV comedy appearance as president with Jay Leno on "The Tonight Show," and later slow-jammed the news with Jimmy Fallon. President Obama sat between Zach Galifianakis' two ferns and tooled around the White House grounds in a 1963 Corvette Stingray Split Window Coupe with Jerry Seinfeld.
Michelle Obama recently took a "Carpool Karaoke" ride with James Corden, belting Stevie Wonder and Beyonce tunes. She went "mom dancing" – twice – with Fallon.
The Obamas' entertainment-world forays reflect their recognition that it sometimes takes embracing the celebrity-obsessed culture to advance their agendas (the president's Galifianakis appearance encouraged young people to sign up for healthcare; Michelle Obama's dance stints were in sync with her Let's Move! fitness campaign).
History will judge whether their pop cultural ventures represent an extension of the modern-day made-for-Hollywood glamour epitomized by the Kennedys and Reagans – or a dubious sign of the times in an era when a former vice presidential candidate became a reality TV star and a former reality TV star became a major party candidate for president.
The success or failure of "Southside," which comes amid a highly partisan presidential race, could offer a hint of the Obamas' long-term position in the annals of the political-pop cultural intersection.
The film's producers, among them Obama supporter John Legend, recently upped the ante by expanding the opening run to more than 800 theaters – marking a national debut for what started out as film festival fare, The Hollywood Reporter noted this week.
The movie garnered some good advance notices at Sundance and its stars, Parker Sawyers and Tika Sumpter, enjoy a winning chemistry, as evidenced by their recent appearance on "The Late Show." Sawyers showed off his uncanny Barack Obama imitation while Sumpter flexed her First Lady-like toned upper arms.
But the film's real strength is a couple who could have never known 27 years ago that their first date – a coupling they initially tried to hide from their Chicago law firm colleagues – would lead to a seemingly never-ending close-up.
Jere Hester is Director of News Products and Projects at the City University of New York Graduate School of Journalism. He is also the author of "Raising a Beatle Baby: How John, Paul, George and Ringo Helped us Come Together as a Family." Follow him on Twitter.
Copyright FREEL - NBC Local Media