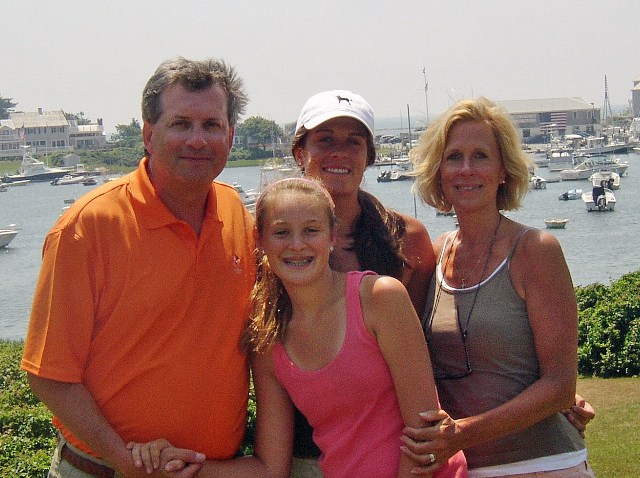 Someone is bringing the horrific deaths of three Cheshire women into a local political race and residents are outraged. The candidate said he is not happy about it either.
Over the last couple days, anonymous letters have been arriving in mailboxes in Southington. They include a photo of Cheshire home invasion suspect Joshua Komisarjevsky and a photo of his former home, also in Cheshire.
Jalowiec, the Republican candidate running against Matt Hall, used the campaign slogan is "On November 2nd 2010, Integrity Matters."
Jalowiec said he has received "countless phone calls and emails" from outraged residents on Friday.
"I do not know who sent this letter or why they felt that they had to exploit such a terrible tragedy that has profoundly impacted our community," Jalowiec said in a release sent on Friday. "I strongly urge them to stand up for their actions and apologize to the Petit Family, the current owners of the home and the citizens of Cheshire and Southington."
Members of Southington's Democratic and Republican town committees released a joint statement saying they do not condone the document.
"This anonymous mailing is a cowardly act and has no place in politics. We are demanding that whoever is responsible for this trash to stop immediately. If you feel so strongly about your mailing then put your name on the document. Don't hide behind anonymous and try to discredit the candidates," John Moise and Cheryl Lounsbury, chairpersons of the Southington Democratic and Republican Town Committees, wrote. "The communities of Cheshire and Southington deserve better. Let the candidates run on the merits of their record and not the garbage that is being put in this mailing."
Komisarjevsky is accused in the brutal slayings of Jennifer Hawke-Petit and her daughters, Hayley, 17, and Michaela, 11, in 2007, a story that has garnered national attention.
He has not yet stood trial, but the other suspect, Steven Hayes, was recently convicted. The penalty phase begins next week.
He said that whoever sent the letter, which includes the address of Komisarjevsky's former home, "jeopardized the safety of the new family that lives there, as well as taken a tragedy and exploited it for political purposes."
"Our community has come so far since that terrible day and for someone to do this is unthinkable. I believe that there is no place for actions like this in politics or in life," Jalowiec wrote.