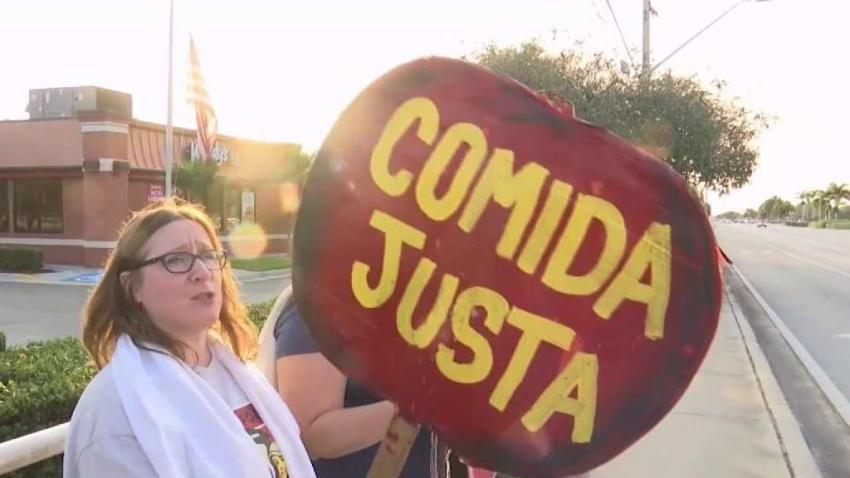 AJ Dillon rushed for 200 yards and two touchdowns, breaking free on a 48-yard run and a 53-yard score on Saturday night to lead Boston College to a 39-16 victory over UConn on the wet and worn-out turf at Fenway Park.
Playing most of the game in a heavy rain, with groundskeepers patching the field most every timeout, the Eagles (6-5) qualified for a bowl game for the fourth time in five seasons. UConn (3-8) showed little offense until two late touchdowns cut into a 36-point deficit.
One week after BC quarterback Anthony Brown sustained a season-ending knee injury, Darius Wade completed 7 of 15 passes for 55 yards and a touchdown. He was helped by Dillon's running, another 107 yards rushing from Jon Hilliman and two long interception returns, including a 65-yard pick-six by Taj-Amir Torres.
Hilliman scored on 38- and 3-yard runs for BC, and Lukas Denis picked off David Pindell at the goal line and ran it back 56 yards to set up Dillon's second score.
BC led 39-3 in the fourth before Kevin Mensah ran 70 yards for a touchdown. Pindell followed by hitting Hergy Mayala for 43 yards with 4:15 left to make it 39-16.
Pindell finished with a career-high 241 yards on 14-for-33 passing, with three interceptions.
Although the century-old ballpark is less than four miles from BC's Chestnut Hill campus, UConn was officially the home team. But the opportunity to use the Red Sox clubhouse didn't help the Huskies avoid falling to 0-12-2 all-time against BC.
A 21-point favorite, BC trailed 3-0 after one quarter before Wade rolled to his left toward the Red Sox dugout and evaded tacklers long enough to find Chris Garrison in the end zone, right in front of where home plate would usually be.
Dillon dragged four defenders into the end zone -- with another standing by and watching -- on his 53-yard score in the second quarter, then added a 20-yard TD run in the third to make it 33-3. It was his second career 200-yard game and the first 200-yard rusher against UConn since Ray Rice did it for Rutgers in 2005.
THE TAKEAWAY
Boston College: The Eagles are bowl-eligible for the fourth time in coach Steve Addazio's five seasons in Chestnut Hill. He's the first BC coach to go to five bowl games in his first five seasons.
UConn: The Huskies picked up a nice check -- $1.25 million -- and some players got the thrill of playing in Fenway Park.
OUT FOR THE SEASON
Boston College announced before the game that defensive back Kamrin Moore will miss the rest of the season with a shoulder injury he sustained last week against North Carolina State. Moore, a captain, had started 23 consecutive games before missing Saturday night's game against UConn.
Moore finished with 140 tackles, six for a loss, and two interceptions.
KICKING WOES
Boston College missed three extra points and had a field goal blocked.
UP NEXT
Boston College: Wraps up the regular season against Syracuse on Saturday.
UConn: Finishes its season against Cincinnati next Saturday.
Copyright AP - Associated Press