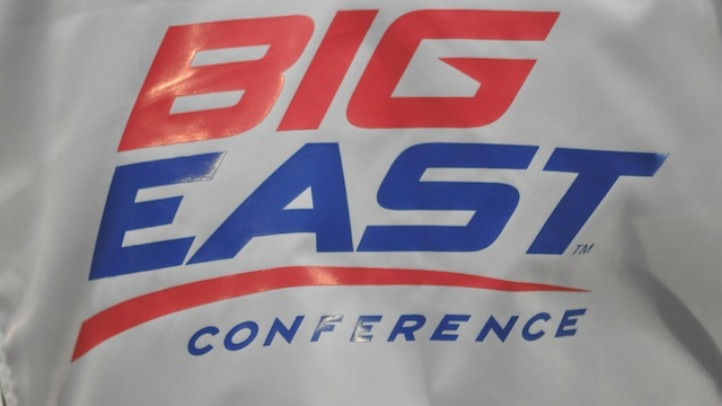 Here's some football-related good news even if it doesn't immediately impact the Huskies: the BCS Presidential Advisory Committee along with a group of conference commissioners announced Monday night that the Big East will retain the chance to play in a BCS Bowl.

There was some trepidation in recent months that with all the upheaval in the conference, the BCS might strip the Big East of the opportunity. In just over a year, Pitt and Syracuse announced they were leaving for the ACC (in 2013), West Virginia has already bolted for the Big 12, and some of the schools tabbed to replace them either don't have the football pedigree (as it were) or aren't situated in the eastern part of the United States.

Turns out, that wasn't enough to prompt the BCS to look elsewhere. There are stipulations, however. Details via the Hartford Courant's Paul Doyle:
While the conference won't keep its direct path to a lucrative BCS bowl, the Big East will compete with four other conferences (Mountain West, Conference USA, Sun Belt and Mid-American Conference) for a slot in one of the six top bowls.

The new format will begin in 2014 and the highest-ranking conference champion from the "Group of Five" will be chosen by a selection committee. The Pac-12, Big Ten, SEC, Big 12, ACC and Notre Dame are locked into three "Contract Bowls" (Rose, Sugar and Orange). The team chosen from the other five conferences will earn a spot in one of three "Host Bowls" that have not been determined, although traditional marquee bowls such as the Fiesta and Cotton are expected to be part of the format. The bowl structure will include a four-team playoff system with participants chosen by a selection committee.
Doyle adds: "But for (Big East commissioner Mike) Aresco, who took over as commissioner in September, the new format enables the Big East to earn revenue from the marquee bowls. The conference has been an Automatic Qualifying conference since the BCS system was created in 1998."

"This gives us an opportunity to compete," Aresco said Monday. "That's what we want. … We're adding new teams and we think we're going to be a stronger league," Aresco said Monday. "This gives us a chance to prove it."

That's one less thing Aresco has to worry about. Now he'll continue to negotiate a new television contract for the conference.

"We offer quality content," he said. "So we're optimistic about the next deal."