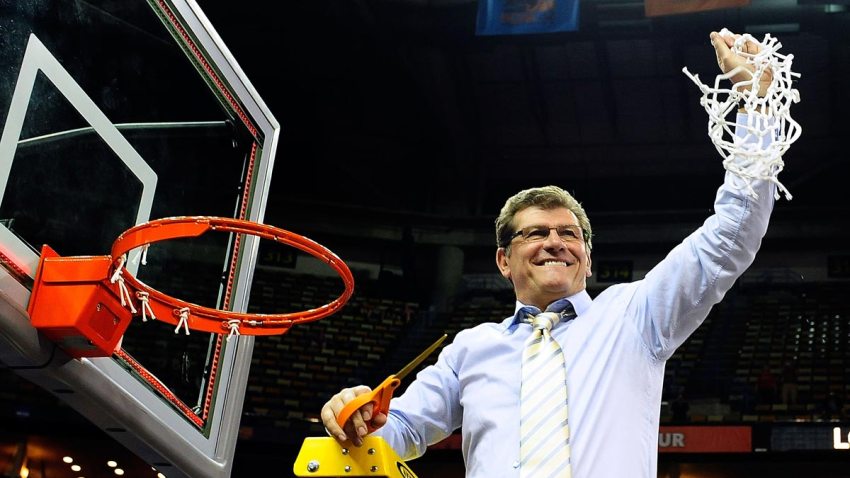 It's official: Natalie Butler, the 2013-14 Big East Freshman of the Year, has completed her transfer to UConn from Georgetown.

"I think Natalie is one of the most unique players in the game today," head coach Geno Auriemma said in a statement released by the school. "There just aren't many 6-5 players in the country and we just had a great one for the last four years, so we know. Natalie has the potential to be just as good and we are very excited for her to get on campus."

It gets better. NCAA rules require Butler to sit out a year, which means she won't be eligible to play until the fall of 2015. But the Huskies' 2015 recruiting class is shaping up to be formidable, even by UConn standards. In addition to Butler, the Huskies have oral commitments from Katie Lou Samuelson, the best high school player in her class, along with top-five talents Napheesa Collier and De'Janae Boykin. Oh, and UConn is expected to pursue Asia Durr, ranked as the co-No. 1 player alongside Samuelson.

As for what the Huskies are getting in Butler, here's Seton Hall coach Tony Bozzella, who had to face her last season.

"Natalie was the most impressive freshmen I have coached against in my 14 years as a Division 1 head coach," he said, via the Hartford Courant. "And it's not just because of her numbers and production. Her poise, demeanor and maturity level far out distanced those of an average 18 year old. She took constant pounding, double-teaming and pressure all year and always fought through it. And she continued to progress all year. "And now, with a year to continue her development under the best coaches in our game and with three years following years to play, quite frankly I would not be surprised to see her as an All-American one day."

So, yeah, good luck to anybody stepping on the floor with the Huskies for the rest of this decade.