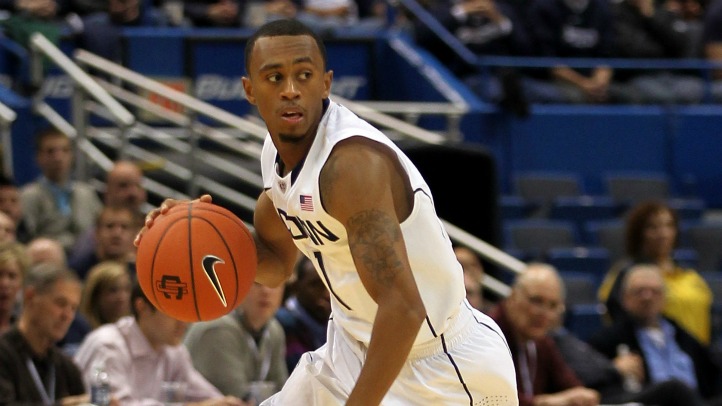 The UConn men's team is off until Saturday, but their efforts last week in back-to-back wins over Maryland-Eastern Shore and Fordham earned two players Big East honors. The conference announced Sunday that freshman guard Omar Calhoun was honored as the Big East rookie of the week, while sophomore guard Ryan Boatright earned a spot on the conference's honor roll.

Details via UConnHuskies.com:
Calhoun poured in a career-high 22 points, hitting 8-of-11 shots from the floor and 3-of-4 from three-point range, plus all three free throws he attempted in UConn's 84-50 win over Maryland Eastern Shore. In addition, Calhoun added two assists and a blocked shot.

In the Huskies' 88-73 triumph over Fordham, Calhoun had 17 points, on 6-of-10 overall shooting, 3-of-5 from three-point range. He also had 2 assists, a blocked shot, and a steal. It is the first Rookie of the Week honor for Calhoun.

Boatright was also a standout in the Huskies' two victories, scoring 21 points, with 4 rebounds, 2 assists, and 2 steals against Eastern Shore, hitting 8-of-10 from the floor and 5-of-6 from three-point range.

Against Fordham, Boatright scored 9 points in the first five minutes of the game, on his way to a career-high 26 points and a career-high 9 assists, in addition to 3 steals. He hit 9-of-14 shots.
UConn now sits at 9-2 with Big East play right around the corner. After Saturday's game against Washington, the Huskies face Marquette in the first of 18 conference games.