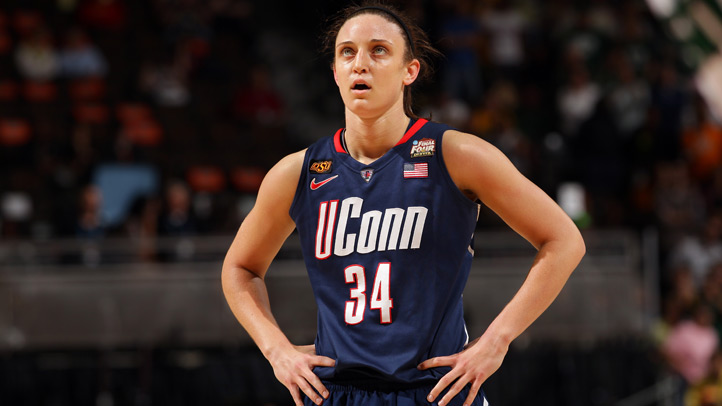 It was Senior Night Saturday at Gampel Pavilion and the Huskies began the celebration early, rolling to a 90-30 win over overmatched Seton Hall. But another blowout win wasn't the takeaway from UConn's latest victory, it was more about what this all meant for the team's future, one that, in six weeks or so, will no longer include senior Kelly Faris.

Faris was a role player early in her career, but that's not unexpected when you're sharing the court with Maya Moore. But the Indiana native grew into the role of team leader as a junior and fully embraced it this season. And the results have been All-American-worthy. So it was only fitting that Faris scored her 1,000th career point on Senior Night.

"You know the things that happen to you sometimes, you can't orchestrate, you can't predict, if you just keep doing a lot of good things and keep working hard…keep putting yourself in the best position possible then good things happen to you," coach Geno Auriemma said after the game. "For Kelly to score her 1,000th point on Senior Night, that's kind of been like her career…she's kind of been at the right place, at the right time, all the time. I'm thrilled for her and I know that she is not a big points person, but I think in the big picture of things it is pretty neat how it worked out like that."

Faris ended the night with 18 points, seven steals and seven assists. Her performance was a microcosm of the season, which has a lot to do with UConn's 25-2 record.

"It felt good to get the 1000th point off of a steal. Honestly, it just felt nice to know I had the whole team behind me. I think it's fitting."

The recognition is well deserved, but there's still work to be done. For now, that means three more regular-season games, the Big East Tournament and back to the NCAAs. And this time, Geno -- and Faris -- are hoping for national championship No. 8.