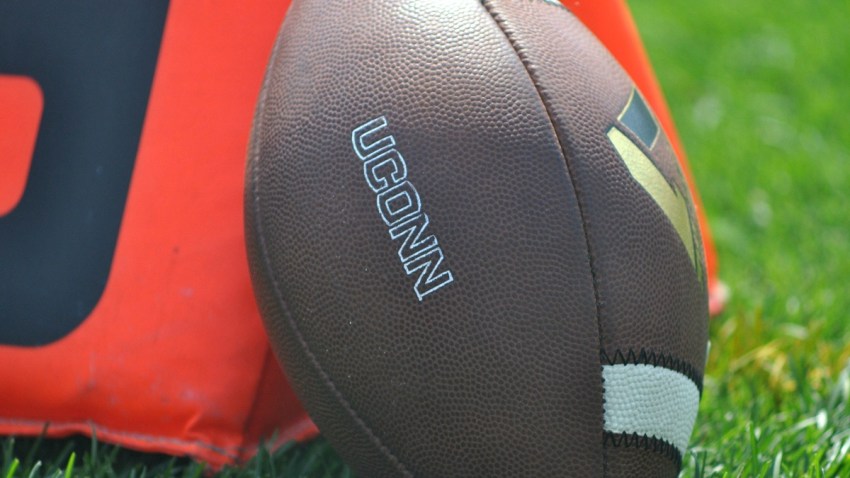 The 2015 commitments keep coming for coach Bob Diaco and the Huskies. The latest is New London product Bryan Cespedes, a 6-7, 260-pound offensive lineman, who is commitment No. 18 for UConn.

Cespedes is undersized by FBS standards and will have to put on weight in college, but his high school coach thinks that once Cespedes' focus is solely on football he could be "a monster."

"He reminds me of (former Waterford High lineman) Zach Hurd and he is bigger than Zach was at (as a high school senior)," New London coach Duane Maranda told the New Haven Register's Jim Fuller. "Zach had a great career there and even got to the NFL."

Cespedes becomes the Huskies' first offensive line commit, which has been one of the weak links on a suspect offense. Fuller writes that Cespedes considers UConn his dream school and he's fond of the coaching staff. Furthermore, Maranda was impressed by the staff's "thoroughness" during the recruiting process.

The Huskies now have 18 commitments for the 2015 class. In addition to Cespedes there is: WR Tyraiq Beals, NT Trey Blackwell, WR Frank Battle, QB Tyler Davis, DT Kevin Murphy, OLB Connor Freeborn, DE Phillipe Okunam, FS Marshe Terry, TE Ben Hartwick, WR Aaron McLean, TE Ian Campbell, LB Nazir Williams, DB Aaron Garland, DB John V. Robinson, TE Chris Lee, K/P Michael Tarbutt and CB Justice Pettus-Dixon.