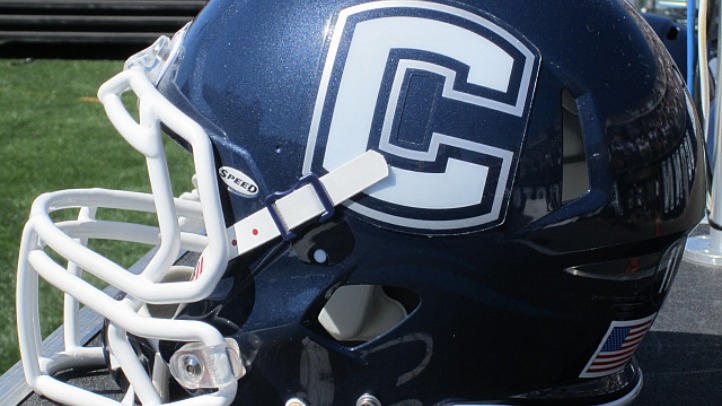 In August, weeks before UConn's firs game, back when the season still held promise, we wrote about Andreas Knappe, the 6-9, 290-pound defensive lineman new to the program -- and the United States -- by way of Denmark.

A relative newcomer to football, Knappe didn't appear in a game in 2013. Instead, he redshirted and used the opportunity to learn as much about a sport he's only been playing for a few years.

"He's making great strides," coach Paul Pasqualoni said after spring practice Tuesday, via the Hartford Courant. "It's repetition."

And that's where we are in Knappe's development. He's a physical specimen who was a dominant handball player until he literally outgrew the sport.

"Basically, I was getting a little too physical for the game, not playing dirty or anything like that," Knappe said back in August. "The people at my age, they were not that big, so it looked more violent than it was."

And how have the last seven months gone?

"I was really anxious when I got here because I didn't really know what I was walking into with D-1 football," Knappe said. "That was a really big adjustment. Obviously the culture is way different, basically in every area. Getting used to living with people, because I was living by myself. And the school system is a little different. All those things. ... I caught up to it pretty fast, but it was a little tough at first."

Pasqualoni hopes to mold Knappe into a defensive lineman capable of helping a Huskies team that saw a lot of turnover after last season, especially on defense.

"We love having him because he's such a great kid," Pasqualoni said. "He's so conscientious and he's such a hard worker and it's so important to him. He is making excellent strides from where he was when he got here. He's really starting to understand the game.

"It's exciting," Pasqualoni continued. "He's an interesting player."