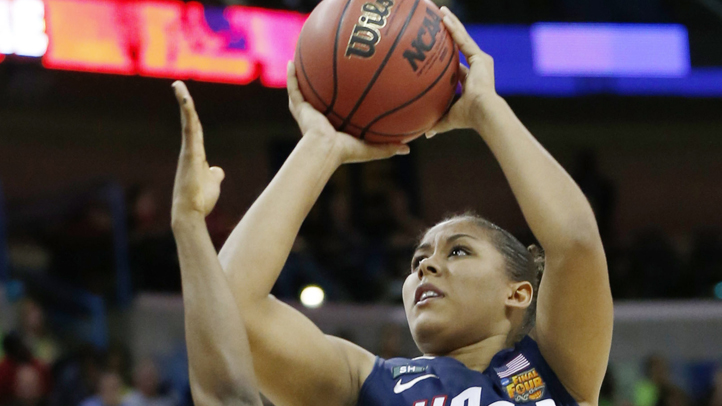 Kaleena Mosqueda-Lewis is spending part of her summer playing for her country in the World University Games. On Tuesday, her performance against the Czech Republic resembled much of her 2012-2013 college season for the Huskies: She scored 19 points, including eight in the final 37 seconds of the first half, as the U.S. cruised to a 101-61 win in Kazan, Russia.

"I think we are getting a lot more comfortable with each other," Mosqueda-Lewis said via SNY.com's John Silver. "We are sharing the ball a lot better and just really getting a feel for the offense that Coach (Sherri) Coale put in."

By the time it was over, Mosqueda-Lewis was 8 for 14 with six rebounds. UConn teammate Bria Hartley finished with seven points on 1-for-8 shooting. Duke's Tricia Liston was good for 14 points and Baylor All-American Odyssey Sims added 13 more.

"I thought our defensive intensity, really set the tone for the game," (Coach) Coale said. "Czech Republic can really shoot that ball. They have a lot of players who can score in a lot of different ways, but we sped them up. They got some looks, but they were rushed, everything was rushed, and we made them play a little faster than they were comfortable with playing."

On Wednesday, the U.S. made easy work of Brazil, 105-75, setting up a Thursday meeting between the loser of Russia and Sweden for a berth in the medal round.