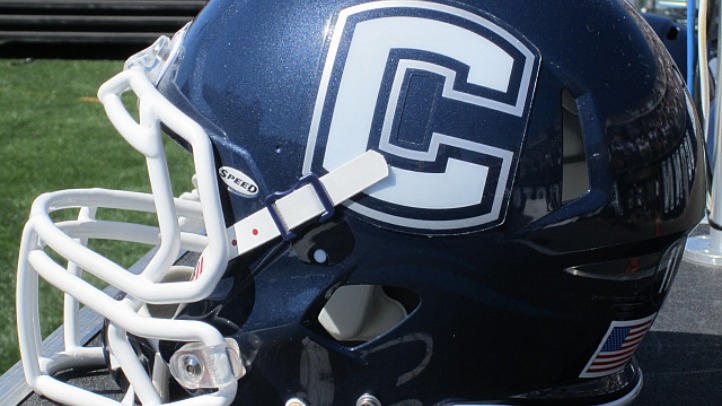 "Big-play potential" and "offense" aren't phrases often found near one another when talking about the 2011 UConn football team. By now you know the reasons: no starting quarterback, lack of depth and experience at running back, and no real playmakers at wide receiver. Given how much we've talked about it in recent months, you can no doubt recite these concerns in your sleep.

And while help is on the way in 2012 -- the Huskies' recruiting class already numbers 15 … and it's growing -- that won't do much for the 2011 season, which commences in 14 days.

Not to worry, though; fans won't have to wait a year to see explosive offensive football. Coordinator George DeLeone will have a lot to do with that, but even the best coaches are rendered ineffectual when they don't have players to, you know, make plays.

That's where Nick Williams -- all 5-9, 185 pounds of him -- comes in. With all the wide receivers that have left the program recently, Williams is seizing the opportunity for more playing time.

Details via the JournalInquirer.com's John Silver:
Williams had 17 kickoff returns last year, brought back a pair for touchdowns, and his 35.3 yards per return led the nation. The not-tall and not-blazing-fast Williams became one of the most feared returners in the country. By the end of the season teams would kick away from Williams or even squib it to the 40-yard line to prevent a return. After watching Williams' exploits on kick returns and looking at the dearth of options at wide receiver this fall, UConn coach Paul Pasqualoni was quick to work Williams into the offensive scheme.

After two weeks of fall camp, the force-feeding is having some results. Williams is becoming a major part of what the Huskies want to do on offense, going from an afterthought at wide receiver right into the rotation. At this point, with few established options at wide receiver, it's hard to imagine Williams not being a part of the game plan.
Head coach Paul Pasqualoni sounds intrigued by what Williams can bring to the Huskies' offense.

"His play speed is very good," Pasqualoni said, according to Silver. "I don't know what his 40 time is, it might be 5.0. But his play speed is pretty impressive. He plays fast and is quick enough. He's got a knack and excellent vision and excellent instincts with his hands on the ball.

"Part of the skill set you look for is playmaker. Nick is a playmaker. He's a kickoff returner and has had so much success. That tells you he's a playmaker. Let's make him a playmaker on offense. Get his hands on the ball besides just kickoffs. That's what we are trying to do."

"Playmaker" isn't a word often associated with the 2011 UConn offense. Williams could change that, which would also serve to ease the transition from backup to starter for the as-yet-unnamed QB.