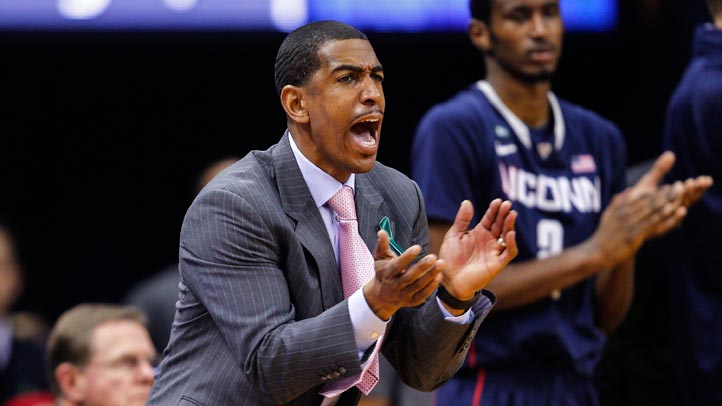 Last week, we noted that point guard Quentin Snider would make his official visit to UConn on Sept. 21. On Sunday, Snider, who backed out of a commitment to attend Louisville and is again being heavily recruited, spoke with Huskies coach Kevin Ollie.

We both like Coach Ollie," Scott Snider, Quentin's father, told the New Haven Register's David Borges. "We watched (UConn) last year a couple of times on TV, he really lets his guards go. That's kind of what we're looking for."

Snider got to know the current Huskies backcourt of Ryan Boatright and Shabazz Napier while at camps this summer. And his father understands that should Quentin choose UConn, he won't be guaranteed minutes when he arrives in 2014.

"There's gonna be some guys to compete with," Scott said. "It was a little different at Louisville, where he'd have to compete with five or six guys. At UConn, Rodney Purvis will be eligible, Boatright and Terrence Samuel -- if he makes it he'll be there, we don't know what's going on with that. We know there'll be some competition. Hopefully he'll be able to play by his sophomore year. We think he can get a few minutes as a freshman, if he works hard."

Snider's father also noted that Ollie seems like the type of motivator that could "get the dog out of him," referring to his son.

Quentin doesn't coast," Scott said, "but he won't start off real aggressive. He'll feel the game out and get more aggressive as the game goes on. I think Coach Ollie can bring the dog out of him on the defensive end of the floor and make him a great defensive player. …

There are a lot of schools that have called, and maybe 7-8 that he likes," Scott continued. "There's no favorite. I know we both really like Coach Ollie. He's the kind of coach that can get the most out of Quentin."