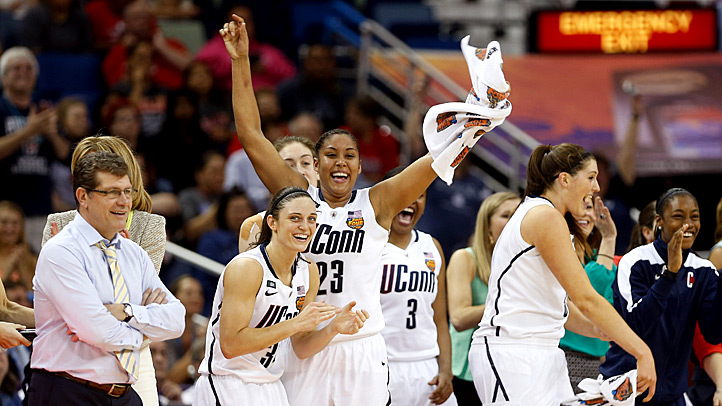 With the start of the basketball season less than two months off, UConn announced Thursday the site of home games for the defending national champion women's team.

Nine of 18 home games will be at Gampel Pavilion, eight at the XL Center, and another at a location to be announced shortly. The Huskies are 285-19 (.936) all-time at Gampel Pavilion and 136-14 (.907) at the XL Center.

More details via
Also included in the home slate are a pair of exhibition games as the Huskies will open the exhibition season on Friday, November 1 at Gampel Pavilion against Gannon. The team will round out exhibition play on Tuesday, November 5 with a game against Philadelphia in downtown Hartford.

The Huskies will play host to the first three games of the 2013 Hall of Fame Challenge as the team will welcome Boston University and Monmouth to Storrs for games on Friday, November 22 and Saturday, November 23 respectively while the contest against St. Bonaventure on Sunday, November 24 is set to tip at the XL Center.
Meanwhile, the men will play 10 home games at Gampel, including defending national champs Louisville and Florida, and nine at the XL Center, including Memphis and Stanford.

There will also be a doubleheader for the season opener on Nov. 11: the men will face Yale at 3 p.m. ET at the XL Center and that will be followed at 7 p.m. ET by a Stanford-UConn women's matchup.