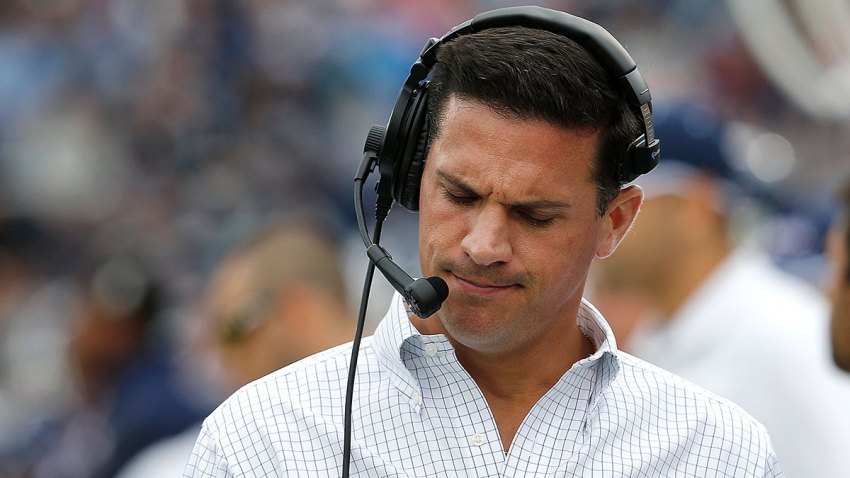 Gunner Kiel was an angry man on Tuesday when he was told Hayden Moore would get the start against Connecticut.
Instead, Kiel made his first start in a month, threw two touchdown passes and ran for a third as Cincinnati won its first conference game, beating UConn 37-13.
"I was mad," Kiel said. "I thought I did everything right in practice."
Kiel led the Bearcats (4-3, 1-2 American) over the Huskies (3-5, 1-3), who had the second-best scoring defense in the conference, allowing 20 points per game.
He threw his two touchdown passes in the first quarter and his 1-yard run gave the Bearcats a 24-10 halftime lead. He was 26 of 35 for 327 yards with touchdown throws to Johnny Holton and D.J. Dowdy, plus one interception. Hosey Williams rushed for 140 yards and a score, and Mike Boone had 13 carries for 117 yards.
Kiel suffered a concussion against Memphis on Sept. 24. Freshman Moore led the offense against Miami and Brigham Young.
"Hayden came in and played well," Kiel said. "We're friends. We both want to start. We have each other's back but it was huge to finally get back and play.
Cincinnati coach Tommy Tuberville is encouraging a rivalry that keeps both players sharp.
"We told them to play hard," Tuberville said. "I thought Gunner (Kiel) had more zip on the ball. Hayden has some tendinitis in a couple areas but even so when it started to rain, I'd have put Gunner in anyway. He is better at throwing a wet ball. We'll go back to the drawing board and start over with the competition. Competition is good."
The Huskies opened the scoring with a nine-play, 58-yard drive on its first possession. Quarterback Bryant Shirreffs kept the ball six times and gained 50 yards to set up Arkeel Newsome's 4-yard scamper.
The Cincinnati defense stiffened after that.
The Bearcats survived a 39-yard loss on a bad punt snap that set up UConn with a first-and-goal at the Cincinnati 10. After Zach Edwards stopped Tommy Myers at the 10 on third down, the Huskies settled for a 27-yard field goal by Bobby Puyol.
Injuries have forced Cincinnati to play younger players in the defensive backfield with Edwards, a junior, with the most experience.
"Our D-line stepped up and played good," Edwards said. "We said after the BYU game (a 38-24 loss) that we have to play all four quarters."
The second half drenched the sellout homecoming crowd of 40,124 and muted the scoring as both teams traded field goals. Andrew Gantz kicked field goals of 38 and 28 yards after the break. Puyol kicked a 30-yard field goal for UConn's only second-half score.
"There was a lot of things that I was very impressed with as it relates to the players and how they responded," UConn coach Bob Diaco said. "They (Cincinnati receivers) were too open. We needed to tighten down the coverage and we did in the second half until the end. We were trying something and busting it, holding them to field goals until the very end."
Williams had an 84-yard run late in the fourth quarter that set up his 1-yard TD plunge. He accounted for all 92 yards on the drive.
Cincinnati outgained UConn 612-266.
Shirreffs threw for 87 yards and was the Huskies' leading rusher with 90 yards on 17 carries. He completed 12 of his 27 pass attempts and was intercepted by Tyrell Gilbert. Tim Boyle passed for 43 yards in the fourth quarter.
"We're developing a program," Diaco said. "We are new. There were a lot of things I saw tonight that I saw was even better than last week. They focused. We have a lot of foundational things to build on."
Cincinnati has beaten UConn in all seven meetings at Nippert Stadium and holds a 9-2 advantage in the series that began in 2001 when the Huskies joined the Football Bowl Subdivision.
Copyright AP - Associated Press