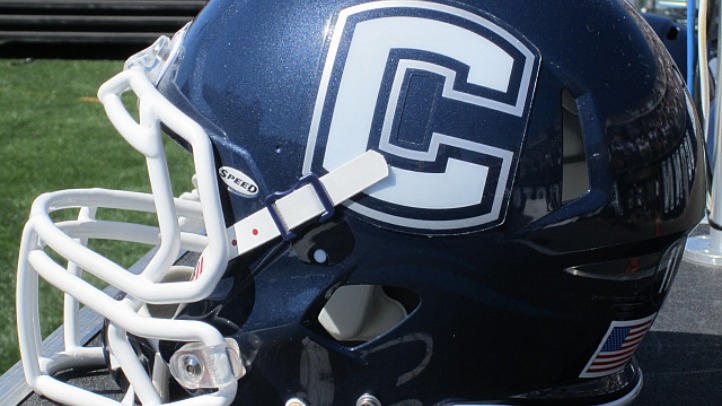 Big East media day has come and gone and that means plenty of Huskies-related news to tide us over for, well, the next few days, anyway. Let's get to it…

It's official: Andreas Knappe, the 6-9, 290-pound lineman from Denmark, is now a member of the UConn football team. He'll begin his career on defense and at 21 he'll get plenty of chances to play right away. In fact, according to SNY.tv's John Silver, coach Paul Pasqualoni has no intentions of redshirting Knappe because, well, who wants a 22-year-old player on the roster.

Knappe has been on the Huskies' radar for some time (Pasqualoni admitted in June that "We're very excited about him"), and if he can contribute early it'll mitigate some of the concerns about UConn's defensive line, particularly with Kendall Reyes now in the NFL.

But this will all be sorted in the coming weeks. In the meantime, here are some YouTube clips of Knappe playing and practicing in Denmark.