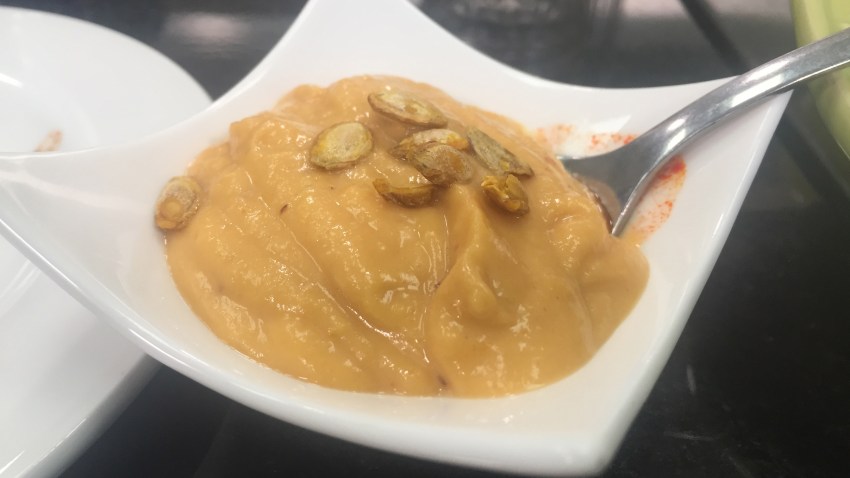 2 Cups Roasted Butternut Squash
1 Can White Cannellini Beans 15 oz. rinsed, drained
2 Garlic Cloves-chopped
1/4 Cup Extra Virgin Olive Oil
1-2 Tbsp. Fresh Lime Juice
To Taste Chipotle Puree, Salt, Black Pepper
As Needed Water to Thin to Desired Consistency
To roast the squash, cut the squash in half. Scoop out seeds. Place squash on a lightly greased cookie sheet cut side down and bake in the oven for about 45 minutes or until tender. Flip over, let cool a few minutes and scoop out the squash. Reserve remaining for other uses.
To make the hummus, place the squash, beans, garlic, olive oil, and 1 Tbsp. of the lime juice in a food processor. Puree until very smooth adding water as needed if necessary. Season to taste with the chipotle puree, more lime juice if desired, and salt and black pepper.
Great served with vegetables and pita bread.