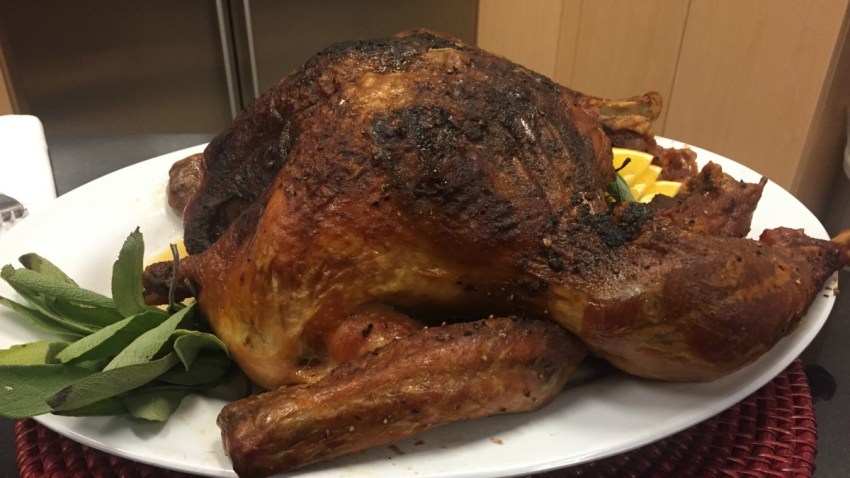 14-16 pound turkey
1 orange cut up
1 bunch sage
1 package chorizo sausage sliced thin
2 tablespoons olive oil
2 tablespoons salt
1/2 teaspoon black pepper
1 tablespoon paprika
1/2 cup white wine
Remove the next and giblets from the turkey. place the bird into a roasting pan. Then carefully slide the sliced chorizo and a few sage leaves under the skin of the turkey breast. Place the orange pieces and the rest of the sage into cavity, Mix the salt, pepper, and paprika together. Season the bird all over with the mix. Pour the wine into the pan. Roast in a preheated 350 degree oven for 2.5 - 3 hours or until 160 degrees. Let rest for 20-30 minutes. Carve and serve.