Freezing rain moved into Connecticut overnight with an icy glaze reported in many areas. A Winter Weather Advisory is in effect for the entire state through midday Saturday.
Temperatures below 32 degrees near the ground and temperatures around 40 up at cloud level are resulting in freezing rain. As the freezing rain falls to the ground it freezes on contact - making any untreated surfaces slick.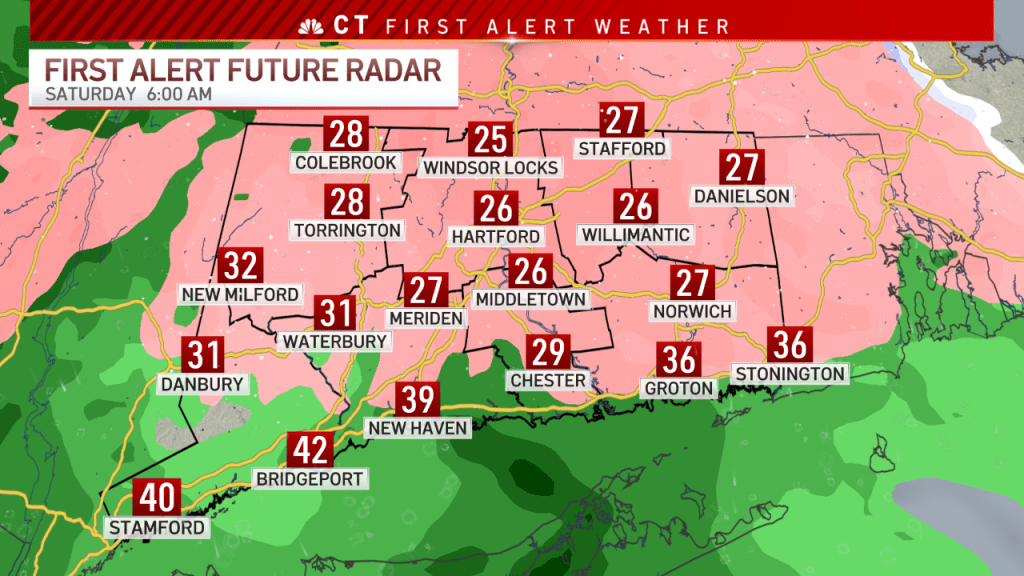 Temperatures will gradually climb above freezing through the morning. The cold will be most stubborn in the Connecticut River Valley around Bradley Airport and surrounding towns where temperatures will struggle to reach freezing by noon. Elsewhere temperatures will warm above freezing more quickly.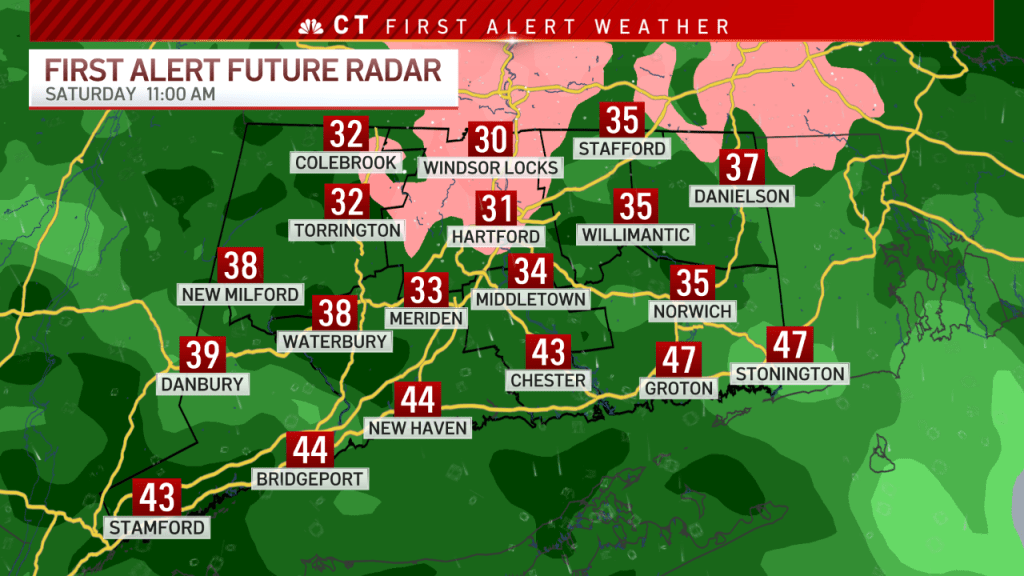 We expect less than 1/10th of ice to glaze on trees, power lines and untreated surfaces. That's enough ice for slippery travel and walking.
Weather Stories
Expect mild temperatures to linger into Sunday with a return of sunshine and high temperatures in the upper 30s to lower 40s.