There was some early morning drizzle, showers and fog throughout the state, but skies will brighten up by this afternoon.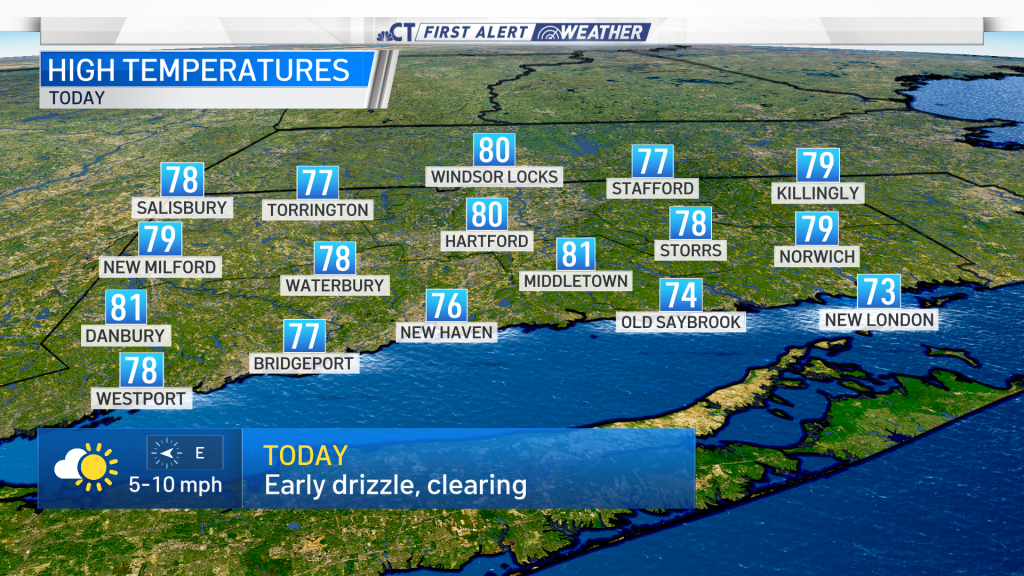 Lots of clouds tonight and tomorrow with an isolated shower here or there.
Tomorrow will be partly sunny with an isolated thundershower.
Weather Stories
Sunday will be partly sunny and much warmer with temperatures around 90.
Another heatwave is on the way for all of next week. The temps will touch anywhere between 90-95 on most days.